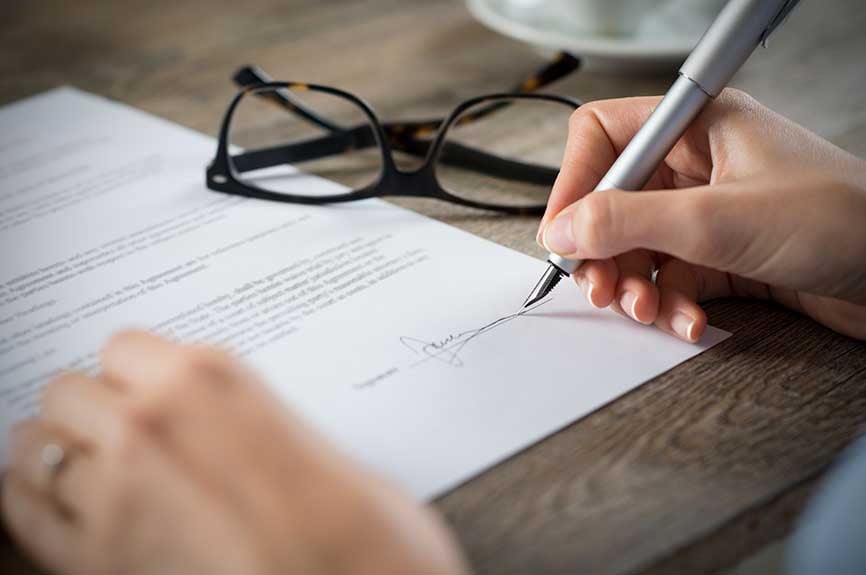 Major life changes often affect someone's ability to properly manage their personal and financial affairs. A debilitating stroke, motor vehicle accident, or even incarceration can leave a loved one, relative, or close friend unable to take care of important matters or make sound decisions that affect their lives.
In such instances, it may be necessary to get an emergency power of attorney. This legal document will allow you to act as an agent for the incapacitated person and make crucial decisions on their behalf. Here's how the process works.
How and When to Create Emergency Power of Attorney
In a power of attorney (POA) document, the person designating power or attorney is called the grantor or principal, while the person who receives POA is called the agent, attorney-in-fact, or proxy.
Granting power of attorney to another can be as easy as downloading and filling out a legal form and having it notarized. It's a common legal arrangement for incarcerated individuals who cannot access their banking accounts and manage their finances while in jail or prison. It's also common for active-duty military personnel to grant power of attorney to a close family member in case something happens while they are deployed.
An emergency power of attorney, however, is triggered after an accident, disability, or injury takes place and renders a person incapable of making their own medical decisions. Here's the rub, though: the grantor (or principal) must be able to freely grant you power of attorney. They must be able to name you as their agent in order for the document to be legal and valid. If your loved one has a stroke or dementia and can no longer communicate orally or through writing, you won't be able to draft a power of attorney. The same is true if a tragic accident renders someone fully incapacitated.
In these instances, you'll have to pursue another method of legal caretaking, such as guardianship or becoming a conservator of their estate. That's why drafting emergency power of attorney and having it notarized must be done while grantors are fully competent and able to make sound judgments regarding their future.
An emergency power of attorney is also referred to as a springing power of attorney because it only becomes valid (springs into effect) in certain situations or when certain conditions are met. Think of it as a future protection for the grantor.
The rules for creating and enacting an emergency power of attorney differ from state to state, so you may want to engage legal counsel in order to draft the document or ensure the conditions of the emergency POA have been met. In many states, one or even two physicians must declare the principal incapacitated before an emergency POA can spring into effect.
Closing Thoughts
Timing is crucial when it comes to getting emergency power of attorney. You can only draft a springing power of attorney document when someone is mentally capable of granting you the power to act as their proxy – it's too late if an accident occurs, or dementia robs someone of their mental faculties, and they can't competently designate you as their attorney-in-fact.
If the latter has occurred, you may petition the court to become a guardian or conservator. If the principal is still legally capable of granting you emergency power of attorney, however, you can use a readily available legal template and have it notarized. Both parties might wish to consult with an estate attorney to ensure that the principal and proxy fully understand the legal ramifications and scope of the POA agreement. A legal professional can also tailor the POA agreement to align with your individual needs.
This material is for general information and educational purposes only. Information is based on data gathered from what we believe are reliable sources. It is not guaranteed as to accuracy, does not purport to be complete and is not intended to be used as a primary basis for investment decisions. It should also not be construed as advice meeting the particular investment needs of any investor.
Realized does not provide tax or legal advice. This material is not a substitute for seeking the advice of a qualified professional for your individual situation.