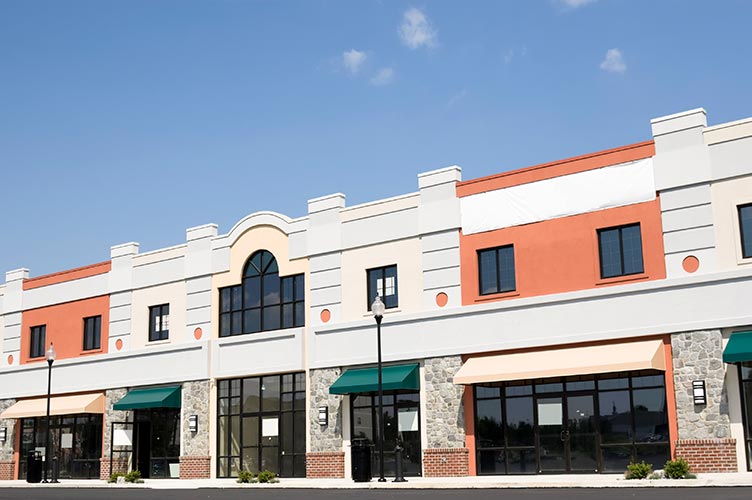 Finding suitable investment properties can be a daunting task.
Experienced real estate investors typically rely on a hard-won network of skilled professionals to help them find potential investment properties. Novice investors, meanwhile, can find the process of combing through a wide array of asset classes, property types, and market demographics far more challenging -- even more so if you're searching for one particular type of asset.
We put together this guide to help commercial real estate investors sift through the noise and find potential triple net lease properties.


Using your fingertips to find commercial real estate with triple net leases
In years past, finding good commercial real estate investment opportunities often meant having good connections -- but that's changed. While it certainly helps to have experienced commercial real estate brokers push potential deals across your desk, you now can do much of the sleuthing yourself through a variety of online platforms that allow investors to quickly search for triple net lease properties.
Loopnet is widely regarded as the most heavily trafficked online portal for sourcing potential commercial investment assets -- the site has approximately 1.3 billion visitors a year. Loopnet has hundreds of triple net lease investment properties for sale in almost every state in the U.S. However, you may find the majority of deals on Loopnet are a bit larger in size than you're seeking, especially if you're searching for like-kind assets to satisfy the requirements of a 1031 exchange.
A few other popular online commercial real estate portals that feature triple net investment opportunities include TotalCommercial and eLocations -- the latter has a heavy retail focus which may benefit investors seeking triple net lease plays.
Investors also can access online platforms that specialize in offering Delaware Statutory Trusts to find 1031 exchange opportunities made up of multiple triple net lease properties. Many of these offerings include "essential" retailers such as pharmacies and food stores. However, triple net lease asset types within a DST also could include bank and office buildings, strip malls, and freestanding restaurants.
There are many different ways investors can find triple net lease properties. Making connections with commercial property brokers in your city can be a good place to start since these professionals typically have their fingers on the pulse of the regional marketplace. Experienced brokers can help novice investors avoid missteps throughout the buying process, as well as bring in deals from outside markets as well.
And with online commercial real estate platforms, there's no need to limit your search to properties in your geographical region. Investing in multiple DSTs with assets spread across different geographical markets also could help mitigate your investment risk.
Perhaps the best way to find triple net lease properties is to blend some old-school networking with current-day technologies to help ensure you cover as much ground as possible during your search.


This material is for general information and educational purposes only. Information is based on data gathered from what we believe are reliable sources. It is not guaranteed as to accuracy, does not purport to be complete and is not intended to be used as a primary basis for investment decisions. It should also not be construed as advice meeting the particular investment needs of any investor. Consult with your tax advisor regarding your individual circumstances.