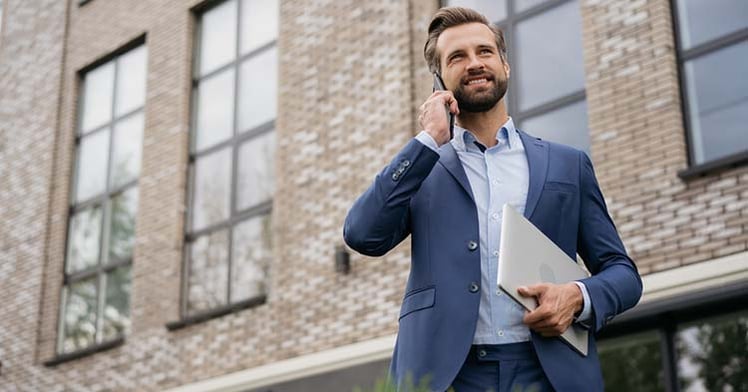 As a property investor, you may start by managing your rentals personally, especially if you own a small portfolio of residential rentals. It might not be too taxing to handle the rent collections, identification and qualification of tenants, and management of repairs and maintenance. Personal involvement is also an excellent method of developing your understanding of the nuts and bolts of the business as you add to your holdings and refine your strategy. However, as you expand your operations, you will eventually reach a point where you can't oversee the details yourself or simply choose not to. If you invest in other sectors, like industrial, retail, and office buildings, that moment will likely come sooner than later.
What Should I Look For in a Property Manager?
Property management consists of the supervision of your commercial real estate. Choosing a professional property manager depends partly on the extent and type of assets you oversee. Usually, the manager will handle these operations:
Marketing
Screening potential tenants
Handling leases and setting rent rates
Managing rent payments
Accounting
Landscaping, maintenance, and repairs


How Should I Choose a Manager?
As with many services, seeking recommendations is an excellent way to start searching for a property manager. Find out who the managers are for buildings that you consider well-run and professional. If your property is residential, consider looking for a manager with that experience since interacting with people's home concerns can be much more demanding than other tenant types. Similarly, if you own a retail property, it makes sense to engage a property manager with ample retail operations experience.
Check with other property owners but also talk to some of the tenants. Understanding how customers and clients evaluate their professional approach is essential. If you use a specific accounting or lease payment software, ensure that the managers you consider are familiar with it.


How Much Does a Property Manager Cost?
The cost for property management varies according to the complexity of the work but typically includes a base rate and specific additional charges for added duties. A base percentage can range from as low as seven percent of the base rent to as much as twenty in a highly competitive region. In addition, some managers charge another fee for properties with vacancies. Some also add a flat cost if they must evict a tenant or execute other labor-intensive tasks.
Regarding residential property, each state has individual regulations. For example, in several states, property managers must be licensed. In California, any apartment building with sixteen or more units must have an onsite manager residing on the premises. It's a good idea to seek advice on the legal requirements in your jurisdiction when you prepare to engage a property management company for your residential or other commercial property.
In the end, deciding whether you have chosen wisely may be determined by the overall benefit the manager provides, the satisfaction of the tenants, and how many issues you have to get involved with solving.


This material is for general information and educational purposes only. Information is based on data gathered from what we believe are reliable sources. It is not guaranteed as to accuracy, does not purport to be complete and is not intended to be used as a primary basis for investment decisions. Realized does not provide tax or legal advice. This material is not a substitute for seeking the advice of a qualified professional for your individual situation.