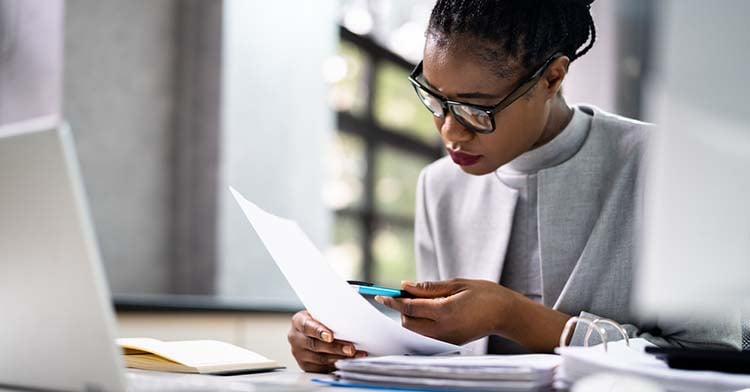 A financial plan might lead to thoughts of legacy strategies, estate goals, passing on generational wealth, and retirement approaches, all under the direction of a professional financial planner or advisor. These can be included in a financial plan. But the actual plan itself is a basic statement of your current financial situation, long-term monetary goals, and the path that connects here and there.
Additionally, you don't need a financial planner, unless you feel you need specific guidance. Nor is there a one-size-fits-all process for a successful strategy. Each plan should be in depth, but also individualized with a focus on your personal, family and business situation, risk tolerance, and future goals.
You can create a financial plan for just about anything. Do you want to buy a house or get out of debt? There's a financial plan for that. Do you want to maintain your current lifestyle once you retire? You can create a financial plan for that, as well. The main function of a financial plan is to help you obtain a clear-eyed view of where you are now financially and your eventual financial goal(s).
Again, each financial plan is unique, and should be personalized with your specific goals and objectives in mind. What follows are five steps to consider when building your financial plan.


1. Know Where You Are Now
The basis of any financial plan should focus on where you are when it comes to earnings, lifestyle, and other issues. This analysis should take the following into account:
Wages, salaries and extra income from investments or other means
Age and employment status
Family situation such as marriage, family, or children
This information is necessary so you can determine what needs to happen to help you reach your financial goals.


2. Determine Where You Want to Be
Figuring out your financial goals or destination means setting up a target you can realistically hit. As mentioned above, not all financial plans have retirement income as the destination. A financial plan could be as basic as saving for and paying off a car or having enough on hand to send a child through college. A plan can also have debt payoff as an ultimate objective.


3. Decide on the Steps
Once you know your start and end points, you need to determine what's needed for the journey. One thing to consider is the timeline. Paying off debt might require five years, while retirement could mean more years. You might only need three years to save for a car.
Also important is where to put your money for that purpose. Depending on the end goal and the overall amount you plan to put aside, a savings account or money market might be the best choice. Longer-term goals might be better supported by longer-term investments, such as annuities, Individual Retirement Accounts (IRAs), or 401(k) plans.


4. Create and Implement a Budget
One important activity of financial planning is understanding cash inflows (salaries, wages, or other income) and outflows (expenses). The idea is that the inflows should exceed outflows, with the extra directed toward the end point of your financial goal (such as savings or paying off debt). Having your budget on paper or on your computer is essential, as it provides an honest assessment of what you're earning, what you're spending, and necessary improvements.
Many experts also recommend creating an emergency budget as part of financial planning. In this way, you'll have cash on hand in case unexpected issues occur.


5. Be Flexible
The essence of financial planning is flexibility. Your life circumstances are bound to change, which could require a shift in your end goal or steps toward reaching that goal. If you've been laid off from your job, for example, this might decrease your ability to contribute to a savings account. Or once you've paid off your debt, you might want to redirect your objectives. As such, it's important to reevaluate your financial plan on a frequent basis.
While financial plans are thought to be in the realm of high net-worth individuals, anyone can—and should—create and maintain one. Hands-on planning can help you reach specific goals while creating and maintaining your financial health.


This material is for general information and educational purposes only. Information is based on data gathered from what we believe are reliable sources. It is not guaranteed as to accuracy, does not purport to be complete and is not intended to be used as a primary basis for investment decisions. It should also not be construed as advice, meeting the particular investment needs of any investor. Realized does not provide tax or legal advice. This material is not a substitute for seeking the advice of a qualified professional for your individual situation.