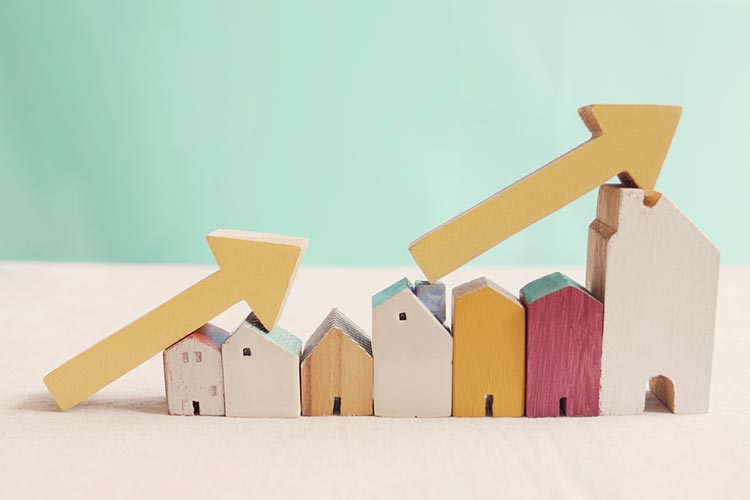 Retail investors often purchase single-family residential properties or multiplexes to complete a 1031 exchange.
More well-heeled exchangors typically pursue higher-value commercial investment properties to complete their exchanges, especially when they are attempting to strictly adhere to the IRS' "like-kind" requirement by exchanging similar asset classes, such as one multimillion-dollar office property for another.
Main Street investors, however, often target smaller tri- or four-plexes and single-family homes to complete their exchanges since those assets are more closely aligned in value with their relinquished properties. If you've purchased a residential asset as part of a 1031 exchange with the eventual goal of living there, there are certain steps you have to take in order to ensure your exchange isn't disqualified and you are stuck with a hefty capital gains tax liability.
While you can't do a 1031 exchange directly into a personal residence -- exchanges are limited to real property that is held strictly for investment or business purposes -- you can convert an investment property into personal property so long as you follow the IRS' rules to the letter.
In this article we'll take a look at how real estate investors can come to live in their 1031 exchange properties without disqualifying their exchanges and generating a capital gains tax bill.


Why Do a 1031 Exchange?
A 1031 exchange allows investors to defer capital gains taxes generated from the sale of an investment property provided they reinvest the proceeds into a "like-kind" asset. Swapping one standalone retail or medical office building for another through a 1031 exchange fits the like-kind description.
Investors can also exchange into different residential investment properties or smaller multiplex apartment properties, or a combination of both depending upon the value of the relinquished asset.
That's the case with one investor here in our hometown of Austin. He owned several multiplex investment properties but wanted to divest them due to the upkeep and time commitment. He sold the assets and completed a 1031 exchange by purchasing a luxurious single-family investment property in a charming town just south of Austin.
When this middle-aged investor retires, he plans to take over the house as his family's primary residence. In this instance, the investor won't generate any scrutiny from the Internal Revenue Service since his retirement is years down the road and he can easily show the asset acquired through the exchange was held for investment purposes.
Real estate investors who plan on living in a 1031 exchange property on a much shorter timeline have to follow the rules outlined below in order to ensure their exchanges aren't disqualified.


Converting a 1031 Asset Into Personal Property
If you completed an exchange into a single-family home or small multiplex, follow these rules to avoid generating an exchange challenge from the IRS:
The property must be purchased and held for investment or business purposes. You can meet this requirement by renting the asset at fair market rental rate for 14 or more days per year. While you also can use the rental property yourself when vacant, there are some important usage limitations to which you must adhere.
You must hold the dwelling for at least two years following the 1031 exchange.
Personal usage must not exceed either 14 days or 10 percent of the total number of days you rented out the asset within a 12-month period.
Once you've met these requirements, you can convert the asset into your primary residence should you choose since you clearly established the intent to hold the replacement asset for investment purposes.


The Bottom Line
The nature of commercial and residential properties often changes. Aging anchor retail properties become churches or large kids' adventure centers, while small retail shop spaces become tattoo parlors and vape shops.
Residential rental properties change in nature as well depending upon the owner's investment strategies. If you convert a 1031 exchange property into a personal residence and meet the criteria mentioned above you're likely out of the woods and won't generate an IRS challenge to your exchange. However, it's always best to consult with experienced legal and tax professionals prior to making any moves to ensure your 1031 exchange remains compliant with IRS stipulations.
This material is for general information and educational purposes only. Information is based on data gathered from what we believe are reliable sources. It is not guaranteed as to accuracy, does not purport to be complete and is not intended to be used as a primary basis for investment decisions. It should also not be construed as advice meeting the particular investment needs of any investor. Realized does not provide tax or legal advice. This material is not a substitute for seeking the advice of a qualified professional for your individual situation. Costs associated with a 1031 transaction may impact investor's returns and may outweigh the tax benefits. An unfavorable tax ruling may cancel deferral of capital gains and result in immediate tax liabilities.