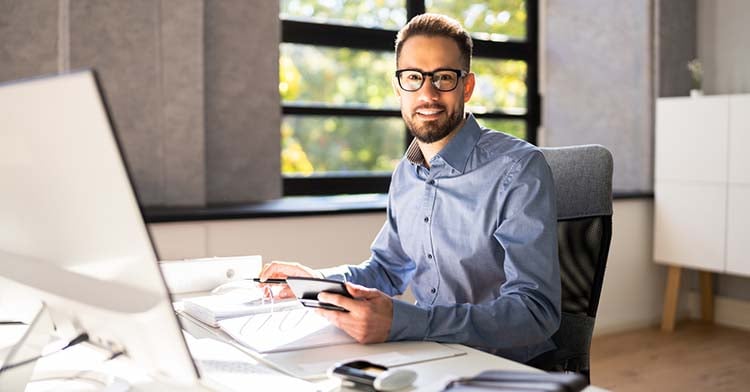 We are currently in the midst of the biggest transfer of wealth in modern history. Baby Boomers and other seniors will hand down $70 trillion between 2018 and 2042. Some $61 trillion will go to their largely Gen X and Millennial heirs, with the rest going to philanthropic causes.
That is a lot of money, and many of those heirs will need someone to help them manage it. If there was ever a good time to consider becoming a Certified Financial Planner (CFP), it's now.


What a CFP Does
A CFP helps people create and maintain a plan that will help them meet their financial goals like buying a home, paying for their children's education, retirement planning, and leaving a financial legacy for their families and causes they care about.
Some CFPs specialize in different areas like retirement or estate planning, and some work with a specific type of client like doctors or small business owners.
CFPs help clients choose investments and investment products, can act as a neutral party when spouses disagree about the best course of action regarding a financial decision, and can provide guidance when the market is bad and you're considering a decision that may hurt your long-term financial goals.


Requirements to Become a CFP
Becoming a CFP requires passing an exam and abiding by the ethical standards set by the Certified Financial Planner Board of Standards. A CFP is held to a fiduciary standard, meaning they must legally act in the best interest of their clients.
Becoming a CFP requires commitment. The process generally takes between 18 and 24 months and can cost at least $4,000, not including the college requirement. These are the required steps:
Obtain at least a bachelor's degree and complete the coursework required by the CFP Board.


Pass the CFP Board's exam, which consists of 170 multiple-choice questions and must be completed in six hours.


Complete 6,000 (nearly three years of 40-hour work weeks) hours of professional experience or 4,000 hours in an apprenticeship that meets additional requirements. These hours can be satisfied within ten years before taking the exam or within five years of passing it.


Sign an Ethics Declaration, a commitment to act as a fiduciary, and pass a background check run by the CFP Board.


CFP Salary
As you can see, it takes a lot of time, dedication, and money to become a CFP. Is it worth the investment?
The average yearly salary for a CFP in the U.S. is $89,649, which is $43.10 an hour for a 40-hour week. CFP salaries can be much higher and lower, with top earners making $131,500 per year and low earners making just $29,000 per year.


Being a CFP
A career as a CFP can be rewarding as you have the opportunity to help people reach their financial goals. The career can be well-paying and offers a lot of location flexibility as the services you provide are needed across the country in large cities, small towns, and everything in between.


This material is for general information and educational purposes only. Information is based on data gathered from what we believe are reliable sources. It is not guaranteed as to accuracy, does not purport to be complete and is not intended to be used as a primary basis for investment decisions. It should also not be construed as advice meeting the particular investment needs of any investor.