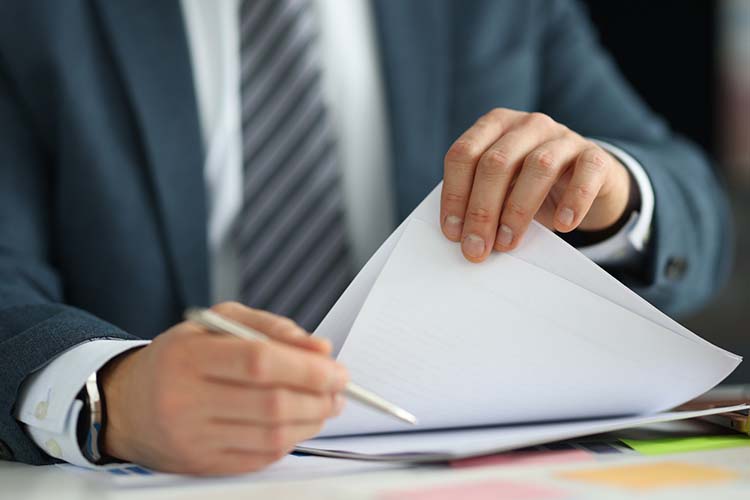 Some people rest easier knowing they are prepared for unexpected incidents that could leave them unable to take care of themselves. Others prepare for adverse conditions in their future as they age by creating an estate plan that includes a springing power of attorney.
This form of power of attorney (POA) allows someone else to act as your agent and make important medical and financial decisions on your behalf, though the exact responsibilities of your agent are typically outlined in the power of attorney documentation. A springing power of attorney – also commonly called an emergency power of attorney – only "springs" into effect when the creator of the document is unable to make decisions on their behalf or becomes incapacitated due to an unforeseen event or accident.
Let's take a closer look at how springing power of attorney works.
Stipulations for Activating Springing Power of Attorney
Death and taxes have long been called the only guarantees in life, but you could probably throw accidents into the mix as well.
Experiencing debilitating life-changing circumstances due to an unforeseen accident is a possibility every time we drive. Health complications that leave you unable to take care of yourself affect millions of Americans every year. Think of this: Every 40 seconds, two people in America will have a stroke or experience a heart attack, the Centers for Disease Control and Prevention reports.12
These major life changes can severely affect your ability to manage your own affairs. However, if you've planned ahead by creating an emergency power of attorney, this document will spring into effect once it's determined that you lack the ability to make important medical or financial decisions on your own. Think of a springing POA as a safeguard for your future – your agent can now quickly make decisions to the benefit of your medical or financial situation. Agents (also known as attorneys-in-fact) are typically someone very close to you, such as a spouse, sibling, or a trusted relative, so you know the decisions they make are in your best interests.
It's important to remember that the powers of an emergency power of attorney only spring into effect once you are deemed incapacitated. This type of POA is the opposite of a durable power of attorney, which goes into effect once the legal documents are signed, witnessed, and notarized. A springing power of attorney is completely conditional, while a durable power of attorney is immediate and remains in place until the creator of the document either dies or terminates the agreement.
It's equally important to note that a springing power of attorney must be drafted while the grantor or principal (the person creating the POA) can fully comprehend the conditions of the POA agreement. If you have a parent or grandparent suffering from severe Alzheimers or dementia, and they aren't cognizant of their situation and surroundings, it's too late to draft a springing power of attorney. Similarly, if a loved one is left incapacitated due to a horrific vehicle crash or other type of accident, you would have to pursue another method to manage their affairs since they would be unable to name you as attorney-in-fact.
You can download springing Power of Attorney templates from dozens of legal websites. However, since different states have different rules for declaring a person incapacitated, you may want to have legal counsel help you draft the springing POA to ensure the language in the document is ironclad and both grantor and agent fully understand the conditions that must be met in order for the document to spring into effect.
Closing Thoughts
A springing power of attorney can be an important safeguard for your long-term future or as you begin the battle against dementia and Alzheimer's by creating a provision that allows someone you trust to handle your medical or financial decisions.
A springing POA only is activated once you are rendered incapacitated and unable to make those decisions yourself. You must create the POA document while you are fully cognizant and able to name your agent, and engaging a legal professional to help you draft the document can help ensure the language of the POA and the responsibilities of your attorney-in-fact meet your needs and desires.
1Stoke Facts, Centers for Disease Control and Prevention, https://www.cdc.gov/stroke/facts.htm
2Heart Disease Facts, Centers for Disease Control and Prevention, https://www.cdc.gov/heartdisease/facts.htm
This material is for general information and educational purposes only. Information is based on data gathered from what we believe are reliable sources. It is not guaranteed as to accuracy, does not purport to be complete and is not intended to be used as a primary basis for investment decisions. It should also not be construed as advice meeting the particular investment needs of any investor.
Realized does not provide tax or legal advice. This material is not a substitute for seeking the advice of a qualified professional for your individual situation.