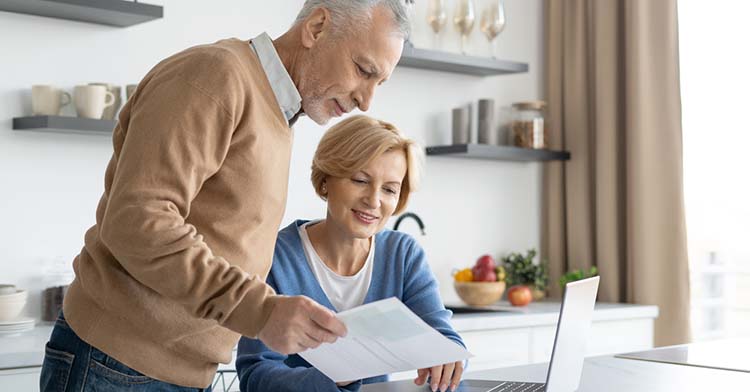 At one time, companies took care of their retired employees through defined-benefit plans like pension funds. Between receiving either a lump sum or lifetime annuity from these plans, and pairing that with social security benefits, retired employees could piece together enough income to enjoy their golden years.
But longer employee lifespans combined with volatile and fluctuating contribution requirements means companies are putting the responsibility of retirement savings on the employees. Employees have the option of donating part of their wages and salaries (some of which might be matched by employers) to defined contribution plans like 401(k)s, Simplified Employee Plans (SEPs), or Individual Retirement Accounts (IRAs).
This responsibility is also causing many of those who are employed (and self-employed) to ask, "how much should I have in my retirement portfolio?" This is a good question; as mentioned above, an individual's longevity could outlast the funds in a retirement portfolio.
It Depends
The problem when it comes to asking the "how much" question is that there are a variety of answers. Some experts believe that having 80% to 90% of pre-retirement income is a good indicator, while others go out on a limb and suggest that people should save somewhere around $1 million on which to live comfortably. Websites also provide suggestions; five times current salary, eight times current salary, and so on are common. A great deal also depends on age, longevity, lifestyle, and income.
So the honest answer to the "how much" question is: "It depends."
One potential way to answer the "how much" question is to analyze costs that might crop up in retirement. These could be divided into four categories:
Essential (housing, transportation, groceries, medical care)
Discretionary (entertainment, hobbies, travel)
One-time (funerals, college for children)
Taxes (property taxes, taxes on plan withdrawals, and social security)
Some expenses could be lower in retirement. For example, a paid-off mortgage means fewer housing costs. More expensive clothes also might not be necessary, as they aren't required for work. But this could be offset by higher healthcare expenses and having to pay for a loved one's funeral.
As such, when answering the "how much" question, it's also a good idea to ask, "how much do I plan to spend in retirement?"
Bring in the Experts
The takeaway from the above is that there is really no one correct answer to the question of how much money should be in a retirement portfolio because so many variables are involved. It's possible to get help with his issue, however. A Certified Financial Planner or Retirement Financial Planner can provide customized plans and strategies. This can help change the question of "how much should I have in my retirement portfolio" to "I want to have enough to meet my needs in retirement."
This material is for general information and educational purposes only. Information is based on data gathered from what we believe are reliable sources. It is not guaranteed as to accuracy, does not purport to be complete and is not intended to be used as a primary basis for investment decisions. It should also not be construed as advice, meeting the particular investment needs of any investor.
Realized does not provide tax or legal advice. This material is not a substitute for seeking the advice of a qualified professional for your individual situation.