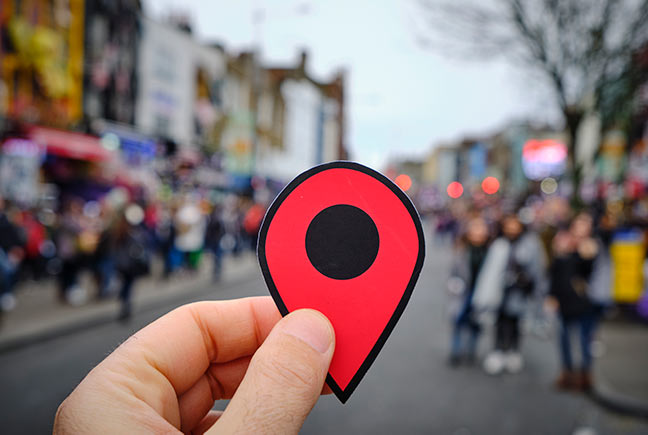 Location, location, location. We've all heard it before and certainly the location of an investment property is a huge driver of the investment's performance. While it may be easy to spot a "good" location, there are also some locational risks that are often overlooked. From the market the property sits in, to its location within a retail center, location is fundamental to determining why tenants, occupants, and customers are driven to a particular commercial or residential property. As you review and compare different real estate investment opportunities, here are some important factors to consider.


Local Economic Growth And Demographic Trends
Once a potential location has been chosen, it's important to identify both its economic growth potential and demographic trends. Economic growth includes the income of residents in the area, business growth, are people moving in or out of the area, and is the area being gentrified.
The latter factor can be a little more complex to deal with. A neighborhood that is experiencing gentrification can be a great opportunity but may come with a number of challenges, as well. Gentrification involves an overall improvement in a neighborhood. Neighborhood improvement is often a multi-year process in which the majority of properties experience an increase in value.
As identified from a Rentcafe census, gentrified neighborhoods in Brooklyn, New York rose from the $300,000 area in 2000 to over $600,000 and even above $800,000 in 2016.
Gentrification is driven by changes in demographics. However, changes in demographics don't always cause gentrification. Understanding demographic trends in an area is a great insight into the area's potential.
When looking at demographics, consider the age of residents in the area. Younger families may mean increasing incomes but with some volatility as younger families tend to move more than older ones. Older residents can mean stabilization.
Another question to ask — where is demand coming from? Is the area experiencing urbanization? Meaning, are people moving out of the city center? Or, has a large company moved into the area with expectations of job demand? All play a factor in the kind of potential homeowners and businesses they'll attract.


Accessibility
Great property deals outside of a city can be tempting, but if all of the jobs are one hour away, that can be a problem. Commuting to work is not uncommon, but if there is nothing in the area to attract people except lower home prices, such homes can be difficult to sell because of a lack of demand. This is a problem of accessibility since driving such a long distance to the property may outweigh its value (i.e., low price). When looking at an investment property, some considerations should include proximity to major thoroughfares and highways, or access to public transportation.


Visibility
A visible business can attract foot and car traffic right off the street. Someone walking off the street and into your business is certainly an advantage. If the business is blocked by other buildings or is not allowed to put up signage, it will need to find other ways to make itself known. Losing the storefront advantage is the same as having a suboptimal market strategy.
This goes beyond just commercial property; visibility extends to residential property as well. For example, a multifamily community may not get any consideration by potential residents if there isn't a marketing effort behind it. Advertising and web presence help in this regard. The importance of visibility should always be taken into consideration. If we think of demographic shifts as market or sub-market level demand drivers, we can think of accessibility and visibility as ways to measure micro-market or location-specific demand.


Supply
Of course, on the other side of demand is supply. As you may be aware, over-building is a risk to any market. As more developers move into a particular market, there is a risk that occupancy may drop in the surrounding area. Along with this, properties start to lose their competitive advantage as new developments with newer amenities and better locations catch the eye of potential tenants.
As a result, operators may have to resort to concessions and discounted rents to stay competitive, which hurts one's bottom line. Always look into the immediate area's pipeline and remain aware of new competition coming on-line. Net absorption may also be a key indicator of how the market may respond in the face of new supply.
Location is an extremely important factor in real estate investing. Microeconomics, demographics, and zoning laws all play important roles in determining if a property has investment potential.
A good way to manage your risk exposure to one specific location is through diversification. While one region might be flat or even in decline, another may be on the rise. This kind of diversification is similar to that used within a stock portfolio. Real estate is a capital intensive investment, which means you can also diversify through co-investment structures. In addition to diversifying geographically or through co-investments, it's important to also diversify by property type, helping to ensure that your real estate portfolio is not overly exposed in one area.
This material is for general information and educational purposes only. Information is based on data gathered from what we believe are reliable sources. It is not guaranteed as to accuracy, does not purport to be complete and is not intended to be used as a primary basis for investment decisions.
Diversification does not guarantee a profit or protect against a loss in a declining market. It is a method used to help manage investment risk.