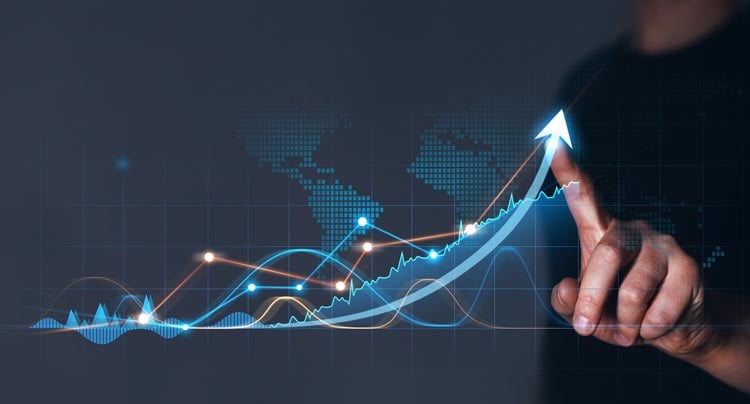 The purpose of the Qualified Opportunity Zone program is to direct some of the trillions in investors' capital gains toward economic revitalization in federally designated Qualified Opportunity Zones. In response, those investors receive a bevy of potential tax deferral benefits. One of these benefits was the step-up in basis. We say "was" because the final basis step-up benefit came to an end on Dec. 31, 2021.
The idea behind this benefit was that an investor funneling capital gains into a Qualified Opportunity Fund (QOF) for five years received a 10% step-up in basis. If the investor kept their money in the QOF for seven years, they received an additional 5% basis step-up.
Simplifying the above, someone who invested capital gains in a QOF and left it there for seven years could have avoided paying taxes on 15% of their initially deferred capital gains.
As mentioned above, the step-up in basis benefit doesn't exist anymore. The Opportunity Zone program itself is set to expire on Dec. 31, 2026, and the step-up in basis feature required five- and seven-year hold times. But QOFs will still remain for investors that want to obtain their 10-year capital gains exclusion. The actual QOZ designations are set to end on Dec. 31, 2047.
But there is some evidence that the step-up in basis could return. In April 2022, a proposed, bi-partisan Opportunity Zone Transparency, Extension and Improvement Act asked that the Opportunity Zone deadline be extended by two years and end on Dec. 31, 2028.
The bill is part of a series of tax legislation proposals that is currently on hold. But if the bill should be made into law, it would also extend the basis step-up for QOF investments.
Specifically, it would mean that investments made in QOFs by Dec. 31, 2022, could qualify for a 15% basis step-up. Meanwhile, investments made by the end of 2023 could qualify for a step-up in basis of 10%. Under this act, the QOZ incentives would be extended by two years. Meanwhile, the time required to qualify for a step-up in basis would be reduced.
That's for the future. As of now, the step-up benefit is gone. But there could still be advantages to investing in a Qualified Opportunity Fund. To understand if this is a good investment strategy, be sure to discuss the situation with a qualified tax professional or certified financial planner.
This material is for general information and educational purposes only. Information is based on data gathered from what we believe are reliable sources. It is not guaranteed as to accuracy, does not purport to be complete and is not intended to be used as a primary basis for investment decisions. It should also not be construed as advice meeting the particular investment needs of any investor.
Investors in QOFs will need to hold their investments for certain time periods to receive the full QOZ Program tax benefits. A failure to do so may result in the potential tax benefits to the investor being reduced or eliminated.
If a fund fails to meet any of the qualification requirements to be considered a QOF, the anticipated QOZ Program tax benefits may be reduced or eliminated. Furthermore, a fund may fail to qualify as a QOF for non-tax reasons beyond its control, such as financing issues, zoning issues, disputes with co-investors, etc.
Distributions to investors in a QOF may result in a taxable gain to such investors.
The tax treatment of distributions to holders of interests in a QOF are uncertain, including whether distributions impact the aforementioned QOZ Program tax benefits.
A QOF must make investments in Qualified Opportunity Zones, which carries the inherent risk associated with investing in economically depressed areas.
Realized does not provide tax or legal advice. This material is not a substitute for seeking the advice of a qualified professional for your individual situation.