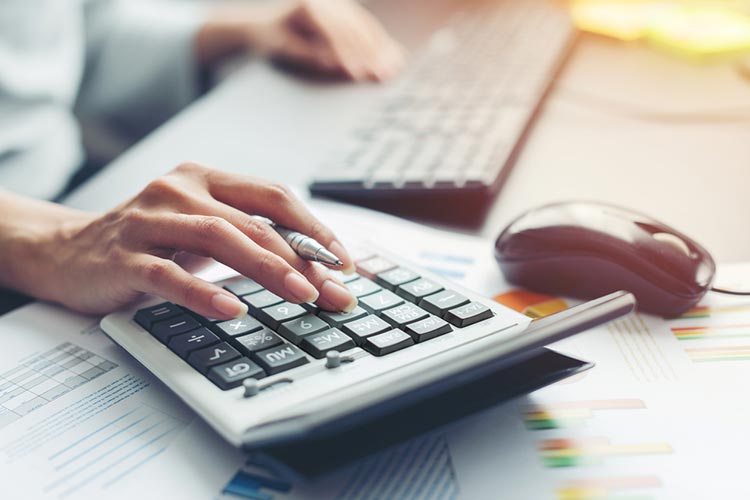 Calculating the cost basis for a 1031 exchange is similar to calculating the cost basis on the sale of a single home up to a point. The main difference is that the property you're exchanging into (i.e., the acquired property) must be factored into the overall exchange's cost basis. In this article, we'll go through the steps involved to find this basis.


Calculating The Depreciation Basis
We'll use a purchase price of $300,000 for the property being sold. Let's go through the cost basis calculation step by step. Each step will modify the cost basis. These calculations are being done on the property being sold, also called the relinquished property.
1.) Add closing costs to the purchase price.
+ $2,000
= $302,000
Any loan costs are not included in the basis calculation.
2.) Add any capital improvements such as replacing the roof, driveway, or a bathroom renovation. Capital improvements extend the life of the property or make it worth more. Replacing a broken faucet, air filters, or other maintenance-related items does not count as capital improvements.
+ $25,000
= $327,000
3.) Subtract depreciation claimed up to the point of exchange. The depreciation rate on a residential property is equal to 3.636% per year. That's equivalent to $10,908 per year on this property. If the property was owned for five years, total depreciation would equal $54,540.
- $54,540
= $272,460
The above cost basis is sometimes called the depreciated basis.


Realized Amount
We can now calculate the realized amount for the relinquished property. This is where related closing costs are factored in. Let's say the property sells for $350,000 and closing costs are $30,000. We subtract the closing costs from the sales price to get the realized amount:
$350,000 - $30,000 = $320,000


New Property's Cost Basis
The new or acquired property's cost basis must also be calculated. This is just the purchase price plus commissions. We'll use a purchase price of $400,000 plus $15,000 in closing cost for a cost basis of $415,000.

Final Cost Basis
Now it's time to bring it all together to get the final cost basis. Here are the steps:
$415,000 — cost basis of acquired property
- $320,000 — realized amount of relinquished property
= $95,000
The $95,000 amount is the value added to the exchange. Add the relinquished property's depreciated amount to this value:
+ $272,460
= $367,460
The above figure is the new cost basis.
Because this is a 1031 exchange, taxes on any gain will be deferred. You can continue to defer taxes on gains by doing 1031 exchanges for as long as you want.
This material is for general information and educational purposes only. Information is based on data gathered from what we believe are reliable sources. It is not guaranteed as to accuracy, does not purport to be complete and is not intended to be used as a primary basis for investment decisions. Realized does not provide tax or legal advice. This material is not a substitute for seeking the advice of a qualified professional for your individual situation. This is a hypothetical example that is demonstrating some mathematical principles. It does not illustrate any investment products and does not show past or future performance of any specific investment. Investing involves risk, including the loss of principal.