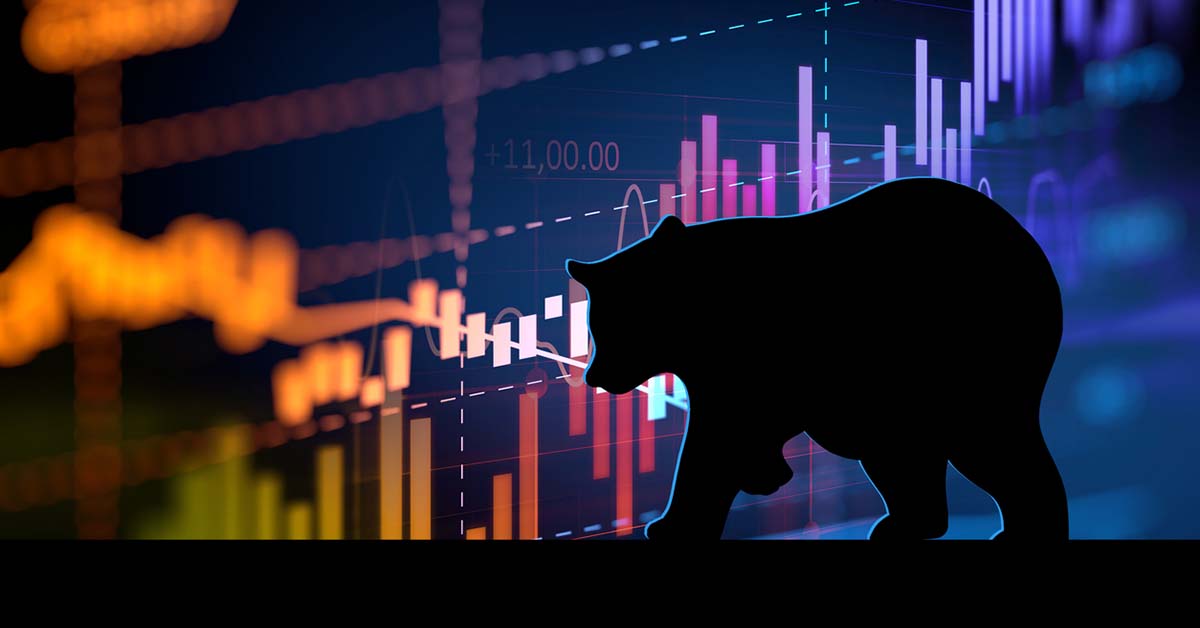 When investors discuss the stock market, they may use terms like "trading," "bear market," "bull market," "correction," "volatility," and more. So if you participate in the market, aspire to, or just want to keep up with current economic conditions, it's a good idea to develop your knowledge of how the market works.

What Are Bear and Bull Markets?
These terms are typically used about the stock market, although they can apply to any traded commodities. A bull market charges upwards, rising in value, usually fueled by investor optimism and widespread expectation that prices will continue to increase. Unlike the definition of a bear market, a bull does not have a specific percentage increase requirement. A bear market is official when the stock market value decreases by twenty percent from its high point for a sustained period of at least two months. In the opposite of a bull market scenario, investors may react to falling prices by selling, often exacerbating the drop.


Cyclical and Secular Bear (or Bull) Markets
Economists generally recognize cyclical bear markets as short and shallow, perhaps lasting a few months, while secular bear markets can endure for years and include deep drops in stock prices. The Standard & Poor's 500 Stock Index is often a benchmark to define the presence of a bear market. Further, what may seem to be the beginning of a bear or bull is often a market correction, which is generally recognized as a change in market value between ten and nineteen percent (in either direction).
Forbes reported the emergence of a corrective phase earlier this year as market analysts continue to debate the prospects of a potential bear market. Interestingly, the Forbes research points out that of the last 33 lower trending correction periods (from 1971 to 2021), roughly eighty percent resolved into bear market conditions, with only twenty percent continuing into bear territory.

What Does a Bear Market Mean for REITs?
While many investors may wish otherwise, bull markets can't last forever. Corrections and bears are part of the natural cycle of investing. For many people, the best approach may be to ride out the cycles and trust their investment strategy and advisors.
Real Estate Investment Trusts (REITs) are companies that buy, sell, and manage real estate. They invest in commercial property in most cases, but sometimes the focus is on financial instruments like mortgages. REITs often specialize in a particular sector (like hospitality, retail, industrial, healthcare, or multifamily) or concentrate on a region, but these are not rules. Many REITs are traded on stock exchanges, which has made them accessible to a spectrum of investors (while some privately offered funds require that the participants be accredited).
Like any investment, REITs respond to market forces but may also be more or less successful due to the management expertise and strategy. REITs are sensitive to rising interest rates, which can fluctuate with the market. A critical fact about the REIT structure is that the entity must distribute at least 90% of its taxable income to the shareholders to maintain its REIT status. Since REITs are pass-through entities (meaning they do not pay taxes at the corporate level), that distribution may be attractive compared to the dividends of companies with more traditional structures.


This material is for general information and educational purposes only. Information is based on data gathered from what we believe are reliable sources. It is not guaranteed as to accuracy, does not purport to be complete and is not intended to be used as a primary basis for investment decisions. Realized does not provide tax or legal advice. This material is not a substitute for seeking the advice of a qualified professional for your individual situation. A REIT is a security that sells like a stock on the major exchanges and invests in real estate directly, either through properties or mortgages. REITs receive special tax considerations and typically offer investors high yields, as well as a highly liquid method of investing in real estate. There are risks associated with these types of investments and include but are not limited to the following: Typically no secondary market exists for the security listed above. Potential difficulty discerning between routine interest payments and principal repayment. Redemption price of a REIT may be worth more or less than the original price paid. Value of the shares in the trust will fluctuate with the portfolio of underlying real estate. There is no guarantee you will receive any income. Involves risks such as refinancing in the real estate industry, interest rates, availability of mortgage funds, operating expenses, cost of insurance, lease terminations, potential economic and regulatory changes. This is neither an offer to sell nor a solicitation or an offer to buy the securities described herein. The offering is made only by the Prospectus.