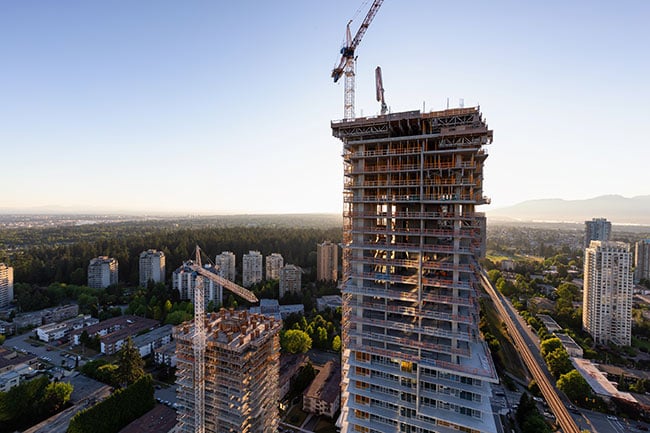 Opportunity zones (OZ), or Qualified Opportunity Zones (QOZs), offer a number of tax advantages for investors. Investments in opportunity zones offer a permanent capital gains tax exclusion for those willing to hold the investment long enough. Here are the three primary opportunity zone tax benefits offered:
Tax Deferral Through 2026: Investors can use their existing funds with accumulated gains to invest in a Qualified Opportunity Zone Fund (QOZF or QOF) and receive a tax deferral on those gains until December 31, 2026. Investors will be taxed on those deferred gains at the earlier of the sale of the QOZF or December 31, 2026.
No Tax on 10% or up to 15% on Deferred Gains: This is also known as a step-up in basis, and the benefit you will receive will depend on how long your investment in an opportunity fund is held. Investments held for at least five years receive a 10% increase in basis and those held for at least seven years receive an additional 5% increase in basis, for a total of 15% These step-ups represent a reduction in your tax liability on the deferred capital gains due on December 31, 2026. In other words, if you hold your investment in a QOZF for at least five years, your tax bill on those deferred capital gains that were included will be 10% less.
Investors should note that in order to qualify for that additional 5% step-up in basis, the investment in a QOZF must be made by the end of 2019 in order to have the investment for at least seven years by December 31, 2026.
No Tax on Appreciation within the QOZ Fund: For those willing to hold their QOZF investment for at least ten years, they have the potential to receive the largest tax benefit, which is no capital gains tax at all. This exclusion is only available for gains on the investment within the QOZF.
Because investors will have already paid the capital gains tax in 2026 on the deferred gains initially invested into the QOZF, when their investment in the QOZF ends, they would not owe any capital gains tax on the QOZF investment funds.

How To Invest In Qualified Opportunity Zones?
Most investments into an opportunity zone will be made through a Qualified Opportunity Fund (QOF). A QOF is one in which 90% of its holdings are intended to be invested in a Qualified Opportunity Zone Property (QOZP). A QOZP can consist of three types, and each must have been acquired after December 31, 2017:
Opportunity Zone stock in a QOZ business that is majority operated within a QOZ.
Interest in a partnership of a QOZ business that is majority operated within a QOZ.
Property located within the Opportunity Zone. Property means tangible property or real estate.


What Can Be Invested In A Qualified Opportunity Fund?
Investors can defer taxes on capital gains of any investment class by investing the sale proceeds of any asset into a QOF within 180 days of the sale.
Risks Associated With Opportunity Zones. Because opportunity zone funds don't have much of a track record yet, there isn't anything to benchmark these investments against. The lack of historical data can also make identifying risks more difficult. While the deferred tax benefits of the program are a great advantage, they cannot turn a bad investment opportunity a good one. It is extremely important for investors to do their due diligence in reviewing available opportunities!


How Do Opportunity Zones Help Communities?
With 12% of U.S. census tracts or 8,762 allocated to Opportunity Zones, there is no shortage of OZs available. These zones have been specifically selected by the Governors of each state to help revive communities through new investments. Communities with OZs have experienced negative economic factors such as high poverty, unemployment, and low incomes. The goal of the opportunity zone program is to bring private investment into a disadvantaged area and help lift the economic conditions of the community.
When the tax advantages are matched with community potential, investors may find that opportunity zones present a compelling investment.
---
Download The Guidebook to QOZ's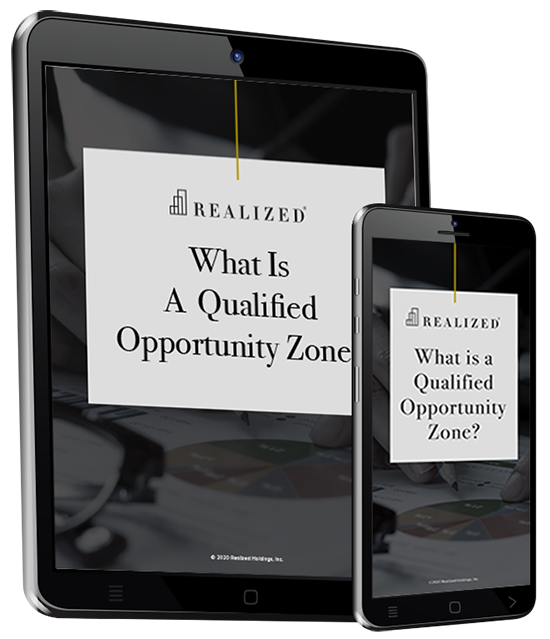 Learn More About Qualified Opportunity Zones Investments.