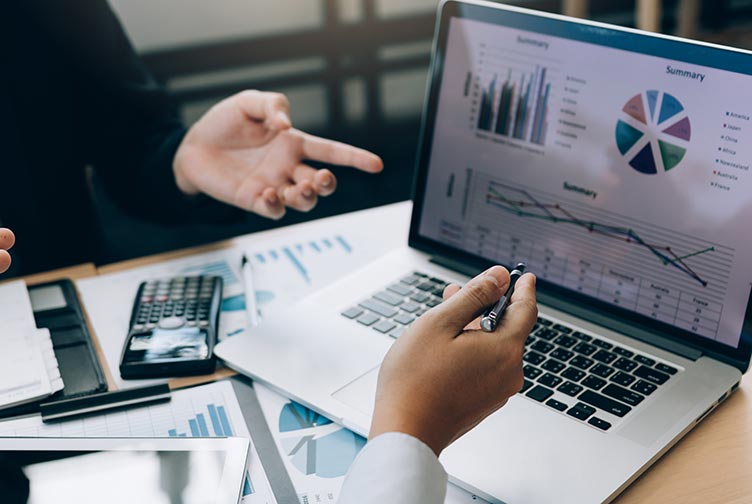 Diversification is a key investment strategy in Modern Portfolio Theory. Diversification is a means of managing risk by assembling a balanced investment portfolio composed of assets that aren't concentrated in any one position and have a low correlation to each other and to broader market performance.
The goal of diversification is to achieve the greatest potential return on your investment portfolio for the lowest exposure to risk. There are many ways you can craft a diversified portfolio of real property investments, although it may take some rebalancing of assets depending on the nature of the assets you currently own.
Below we'll examine the link between diversification and risk, as well as ways investors can craft a 21st Century Portfolio using diversified assets to potentially manage risk.


The Link Between Diversification and Investment Risk
Investment risk is the threat all investors face of losing their capital if an investment goes south. There are a variety of factors that contribute to risk in real estate investments. A handful of these include:
Location
Asset type
Financial structure
Illiquidity
Any one of these potential risk factors could result in your investment taking a turn for the worse. Regardless of your level of investment sophistication, there are risk management strategies you can use to help manage risk in real property investments. These strategies might help you avoid financial missteps by identifying key risk factors that could create problems with your investment decisions. You also might want to create a backup plan in case these problems come to fruition and the investment becomes untenable.
Diversification in real estate investing is an attempt to avoid negative investment scenarios and outcomes by managing risk and reducing uncertainties about your investments. Diversification won't eliminate risk -- that's an impossible goal to achieve. Instead, investors attempt to create portfolios that balance a predetermined expected rate of return against their personal appetite for risk.
Diversification in real estate can be achieved on many different levels, including:
Asset class
Location
Portfolio characteristics
Risk exposure
An example of creating a diversified portfolio by asset class would be purchasing interests in office, retail and industrial properties rather than pooling your investment funds in one asset class. Diversification by location can be achieved by investing in different markets or in different locations within your home market. You also can diversify your investments according to the percentage of funds you allocate to each asset class or geographical region, or by the amount of risk they pose.
These diversification methods can help property owners manage risk by allowing the stronger-performing properties in their portfolios to compensate for poor-performing properties, or to have a portfolio of stable, income-producing properties that provides a buffer against slightly riskier investment decisions -- purchasing a fully-leased office property versus constructing an office building from the ground up, for example.


The Bottom Line
According to Harry Markowitz, winner of the 1990 Nobel Prize in Economics and founder of Modern Portfolio Theory, there are two types of risk: systematic and unsystematic. The examples provided above are the latter -- in some instances, investors can actively manage these factors to hedge against and reduce risk. Systematic risk, on the other hand, is unavoidable. It includes factors such as recessions or economic downturns, inflation, changes in interest rates that impact financial structure, natural disasters and similar pressures that lie outside of investor control.
While diversification has the potential to reduce risk, there are no guarantees a diversified investment portfolio will perform any better than your current portfolio if you rebalance or reallocate investment funds. Diversification can provide a cushion against unsystematic risk factors, especially in turbulent economic situations, but it also can lead to diluted returns. Any attempts at diversification, therefore, should be balanced against your personal appetite for risk and the expected rate of return on your investments.


This material is for general information and educational purposes only. Information is based on data gathered from what we believe are reliable sources. It is not guaranteed as to accuracy, does not purport to be complete and is not intended to be used as a primary basis for investment decisions. It should also not be construed as advice meeting the particular investment needs of any investor. Consult with your tax advisor regarding your individual circumstances.