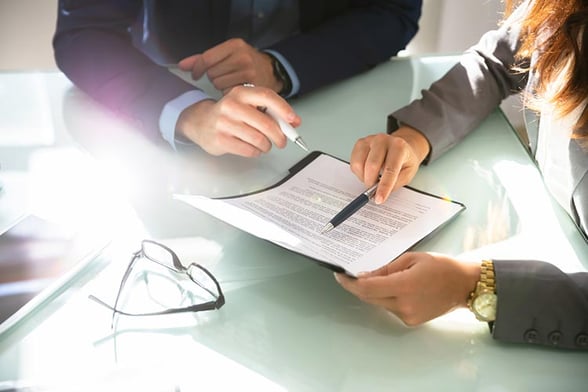 Real Estate Investment Trusts (REITs) are typically easy to buy and sell because most of them are traded on public exchanges. REITs strive to provide high dividends and offer the potential for long-term appreciation, making them attractive to real estate investors.

What Is a REIT?
REITs are corporations that buy, sell, manage, lease, or fund the acquisition of real estate. There are several types of REITs. Publicly traded REITs may be bought and sold on exchanges. Non-traded REITs are bought and sold through brokers. Private REITs don't trade publicly.
REITs provide a vehicle for investors to access the real estate market through passive investments without the typical drawbacks of buying, selling, and managing properties. The REIT issues a unit (akin to stocks) that allows the investor a share in any income derived from the REIT's property portfolio.

How Can an Investor Sell Their Share in a REIT?
Many REITs are publicly traded on well-known securities exchanges. Investors may buy and sell them in the same way as stocks during a trading session. The investor can benefit from possible monthly or quarterly dividends while holding their REIT shares as well as a potential profit when they sell their REIT shares if the REIT's market value increases.
A publicly traded REIT's unit price is determined by market forces and a net asset value equal to the property portfolio's value, divided by the number of outstanding units. It is estimated that publicly traded equity REITs hold around $2 trillion worth of assets.
Non-traded REITs are not bought and sold on securities exchanges. They tend to be invested in large real estate projects such as apartments, hotels, hospitals, and office buildings. These funds can be illiquid and remain this way for significant periods. Illiquid assets are those that cannot be converted quickly to cash.
The board of directors of these types of REITs may have the power to suspend distributions and redemptions. While the REIT is open to public investors, shareholders may sell their shares back to the REIT. Once the REIT is closed to public investment, the opportunity for early redemption is no longer available.
A shareholder may try to sell their REIT units to third parties on the secondary market, but usually, the price is heavily discounted.

Are There Any Considerations Before Deciding to Sell Shares of the REIT?
Publicly traded REITs are traded on national security exchanges every day, so there is usually some liquidity when selling them. However, the goal should be selling at a profit and not a loss.
Getting out of a non-traded REIT can be difficult and expensive. When a non-traded REIT is closed to new investors, the directors may suspend the redemption scheme. Once this occurs, shareholders have limited options to sell their REIT.
This may cause problems for investors, especially if the value of the REIT falls. In some cases, the directors may allow redemption at a heavily discounted price, causing substantial losses for the shareholders.
If redemption is unavailable, shareholders can choose to sell their shares on the secondary market. In this case, the price for the shares will be at a steep discount, possibly 30% or more.

This material is for general information and educational purposes only. Information is based on data gathered from what we believe are reliable sources. It is not guaranteed as to accuracy, does not purport to be complete and is not intended to be used as a primary basis for investment decisions. It should also not be construed as advice meeting the particular investment needs of any investor. There is no guarantee that companies that can issue dividends will declare, continue to pay, or increase dividends. A REIT is a security that sells like a stock on the major exchanges and invests in real estate directly, either through properties or mortgages. REITs receive special tax considerations and typically offer investors high yields, as well as a highly liquid method of investing in real estate. There are risks associated with these types of investments and include but are not limited to the following: Typically no secondary market exists for the security listed above. Potential difficulty discerning between routine interest payments and principal repayment. Redemption price of a REIT may be worth more or less than the original price paid. Value of the shares in the trust will fluctuate with the portfolio of underlying real estate. Involves risks such as refinancing in the real estate industry, interest rates, availability of mortgage funds, operating expenses, cost of insurance, lease terminations, potential economic and regulatory changes. This is neither an offer to sell nor a solicitation or an offer to buy the securities described herein. The offering is made only by the Prospectus.