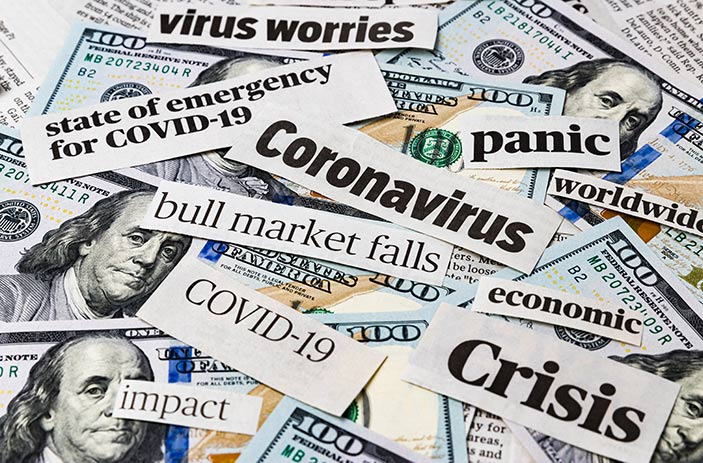 Since the Covid-19 pandemic nearly decimated the U.S. economy in March, economists have been offering varied predictions about the recovery. There was initial hope for a quick V-shaped return, but that proved overly optimistic. Some experts have forecast a Nike swoosh shaped recuperation, with the caveat that the healing for real estate will lag jobs by at least several months. Early confidence has fallen victim to the continued spread of the virus, which continues to elude containment in much of the United States while also showing renewed strength in other countries. Congress's inability to agree on a second round of stimulus support before the November election adds to the markets' uncertainty. The result is a lack of consensus on both the shape and timing of the economic, job, and real estate recovery.
There is general agreement that recovery will be uneven, possibly sporadic, and investors should prepare for stops and starts. Dianne Crocker, a principal analyst at LightBox, suggests that until there is a widely available, reliable, and accepted vaccine for Covid-19, the economic recovery will continue to be both constrained and uneven. Further, she posits that the inequities seen to date in both metro areas and asset classes will persist.
Real Capital Analytics noted that commercial property transactions fell 57% year over year in the third quarter of 2020. Still, that news was offset by two positive comments: the dollar volume rose 37% between the second and third quarter, and prices increased by 1.4% in September. The price increases in the apartment and industrial sectors outweighed declines in the retail and office sectors. Industrial property enjoyed price appreciation of 17.9% month over month in September and a quarterly volume improvement of 7%, clearly the best-performing of the property sectors.LW Hospitality Advisors reports that Q3 hotel transaction volume dropped by 70% compared to Q3 of 2020.
Confirming the uneven nature of the CRE impact from Covid-19 is Kevin Shannon, co-head of capital markets at southern California based Newmark Knight Frank. He points to industrial real estate as the clear star in the Los Angeles area, followed by success in logistics, life science, and data centers. In contrast, Shannon commented that second-quarter earnings for hotel focused REITs are off by 48% from where they were last year, retail REITs off by 36%, and office REITs down 24%. One bright retail spot is grocery stores. He notes that food and drug anchored transactions are still succeeding.
Because the New York City market is so large and diverse, it is often a leading indicator for good or bad changes. The coronavirus's early impact that emptied the city's offices, hotels, and restaurants was a significant blow. Business has so far been slow to return. CBRE reported that about 10% of Manhattan's office workers were back in the office as of mid-September, and tourism and retail remain abysmal. According to a report from Wells Fargo, the impact on values has hit. Appraisals this year on over 100 buildings that have commercial mortgage debt are lower by 27%. Hotels and retail stores have been negatively affected by reduced occupancy and revenues. Like Los Angeles, NY investors may be more attracted to deals involving data centers, warehouses, or high-profile buildings with predictable cash flows.


Could we see a W or L instead of a Swoosh or a U?
A U-shaped recession is like the better-known V, but with a longer time spent at the bottom, while the W has two bases, and an L-shaped recovery means that economic output can take years to return. Robert Johnson, professor of finance at Creighton University, is concerned that Covid-19 may cause a W-shaped recession. As Americans chafe at the restrictions of shutdowns and social distancing, secondary outbreaks may result in more closures, causing a stall in economic recovery (which is likely followed by a continued disruption in real estate recovery). Senior Economic Analyst Mark Hamrick with Bankrate.com notes that there is uncertainty in the market due to the failure of Washington to provide added stimulus, a current resurgence in the virus, and the imminent election. Fortunately, most experts do not expect the worst-case L-shaped recession, leading to stagnation and a very sluggish return. Jim Cahn, a chief investment officer with the Wealth Enhancement Group, typifies the positive outlook when he predicts that a measured re-opening, responsive capital markets, and excellent underlying fundamentals will allow the U.S. to avoid that scenario.


This material is for general information and educational purposes only. Information is based on data gathered from what we believe are reliable sources. It is not guaranteed as to accuracy, does not purport to be complete and is not intended to be used as a primary basis for investment decisions