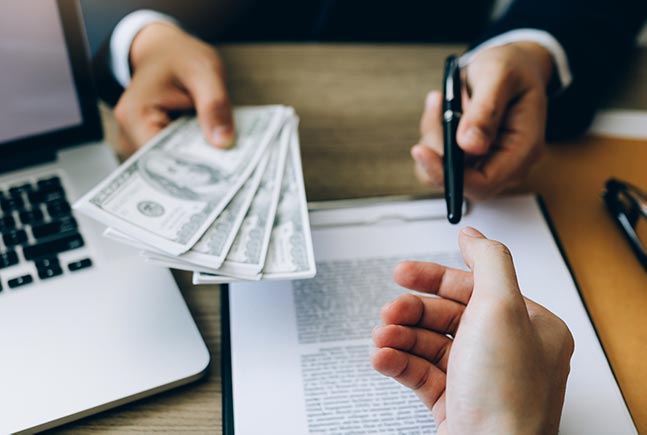 As expected, lenders have tightened up loan requirements, but unlike the 2008/2009 GFC (Global Financial Crisis), the market hasn't frozen up. During the GFC, liquidity dried up and was slow to return. The Federal Reserve has acted decisively in 2020 to avoid a replay of the 2008 collapse. Some of this liquidity has come by way of a program called the Primary Dealer Credit Facility, which was used during the GFC and again as the stock market dove in March this year.
When the economy shut down in March and April, lenders had to retrench. The CRE lending market didn't completely shut down, but it looks much different than it did pre-COVID-19.


More Stringent Lending
While lenders did initially pause in March, they have started stepping back into the fray. With so much still unknown about the country's economic future, lenders want to do more to reduce their risks.
Borrowers can expect a larger cash reserve requirement. Six to eighteen months are a typical debt service reserve (principal and interest payments) requirement. These requirements used to be for unproven or risky properties or those in transition. As we advance, new commercial and multi-family mortgages will likely have more extensive cash reserve requirements. Once a property shows its cash flow stability for a certain number of months, lenders may release reserves. How much a lender may require will depend on:
Circumstances specific to the loan
Asset quality
Strength of the borrower
The added requirements vary by market segment, according to the real or perceived level of added risk. Richard Katzenstein of Marcus & Millichap Corp notes that investors in smaller apartment buildings face a problematic search for financing. Small buildings are more likely to have residents falling behind in rent, and one or two tenants not paying rent can make a significant difference in the property's cash flow. Lenders understand this and want to play it safe. LTV for permanent, small balance loans is now typically 65% of the value for an apartment property—with a personal guarantee by the borrower. Before Covid-19, the loan ceiling was more likely to reach 75% of the property value. Lenders are also offering higher interest rates for these small loans.
David Dworkin, president and CEO of the National Housing Conference, confirms that one to four-unit buildings struggle the most. He notes that the renters have lower income, and the landlords have fewer resources. Eviction moratoriums in place at least through the end of 2020 do not support the property owners since new Covid-19 relief legislation remains held up in Congress.
Cash reserves for debt servicing aren't the only thing that may impede borrowing. Some lenders now require six to twelve months of tax and insurance escrow reserves on top of any other cash reserves. Metrics have also tightened on collateral, debt yields, and debt service coverage ratios.


Reliability of A Property's Cash Flow Plays A Larger Role
Lenders will also want to know more about tenant payments. How many tenants are paying partial, full, or no rent? What do projections for tenant payments look like? Lenders want to determine delinquency exposure.
As property owners look for financing options, lenders will have difficulty evaluating the value of a property under such uncertain economic conditions. This environment leads lenders to offset risk through other means, such as lower LTV and higher interest rates.


This material represents an assessment of the market and economic environment at a specific point in time and is not intended to be a forecast of future events, or a guarantee of future results. Forward-looking statements are subject to certain risks and uncertainties. Actual results, performance, or achievements may differ materially from those expressed or implied. Information is based on data gathered from what we believe are reliable sources. It is not guaranteed as to accuracy, does not purport to be complete and is not intended to be used as a primary basis for investment decisions.