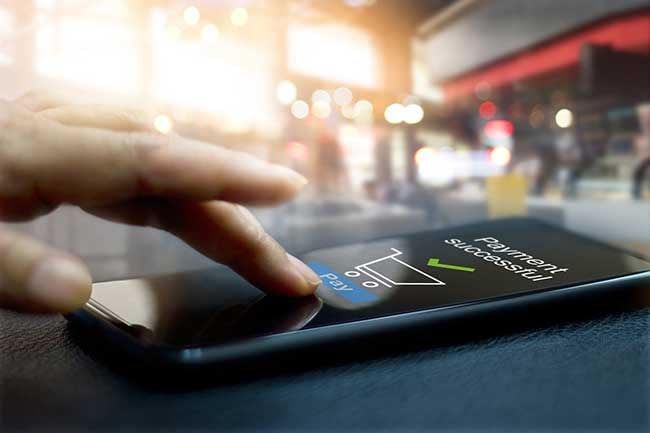 Some real estate experts have been in "sky-is-falling" mode when it comes to brick-and-mortar retail. The media seems to be following suit, regularly reporting bankruptcy filings for, and closures of, retail chains. Take Toys R Us as a recent example, which announced it would close all its stores and liquidate inventory in March of 2018.
The blame for havoc being wreaked on bricks and mortar is being attributed to e-commerce, and to Amazon, in particular. The theory is: if online ordering and delivery weren't so easy and convenient for shoppers, physical retail space wouldn't be falling on troubled times.
Unlike what the headlines might suggest, brick-and-mortar locations are not dead, and e-commerce isn't killing it. Rather, the retail industry is aligning with advancements in technology and changes in consumer preferences. If you, as an investor, are interested in owning a retail asset, you need to be sure that the tenant inside the building understands both their customers and how technology can make the shopping experience better.
Amazon Effect?
Amazon isn't the only e-commerce site, of course – just the most visible one. This is why the words "Amazon effect" have been coined to describe "the impact created by the online, e-commerce or digital marketplace on the traditional brick and mortar business model."1 What is interesting about this definition is it doesn't suggest that physical storefronts are going away. Amazon has announced that it could be interested in purchasing some of those soon-to-be-abandoned big box locales.2 And, Amazon is finding other ways to bring its presence from cyberspace into the real world. This includes:
Acquiring Whole Foods

Opening physical bookstores in several states

Introducing an automated convenience store concept
Amazon's ventures into brick-and-mortar retail could also be considered a new step in the distribution process. The physical storefronts could receive packages from the warehouses, with home delivery ensuing from there.
Logistics and "Last-Mile"
Since the Great Recession, people are spending more money, and they're spending more of it online. In fact, e-commerce increased 15.2% in the second quarter of 2018 from the second quarter of 2017.3 More online sales, in turn, means more distribution centers and warehouses. Global real estate company CBRE notes that, every $1 billion of online sales requires an additional 1.25 million square feet of warehouse/distribution space needed to house all the internet-ordered goods.4
These warehouses and distribution centers are being built primarily on the edges of metropolitan areas, where land is plentiful and inexpensive. Massive in size and located close to metro areas, e-commerce companies are able to deliver large quantities of product to its customers within days. The higher number of warehouses an e-commerce company has in a metro area, the better it can serve its clients. That product trip from warehouse to doorstep is called "last-mile delivery," in e-commerce jargon.
Last-mile delivery doesn't just originate from warehouse space, however. In order to take advantage of brick and mortar locations in close proximity to consumers, retailers have begun to fulfill online orders through local stores, potentially bypassing the need for large, regional fulfillment centers along the way. For example, Target CEO Brian Cornell discussed in early 2017 that 55% of the company's online orders were being fulfilled by local stores, rather than utilizing a large warehouse.5
The Convenience Factor
If you're over the age of 60, you might remember a time when grocery store deliveries were a thing. That "thing" is coming back, as many of the national chains are offering home delivery options, along with online ordering and curbside pick-up services. Retail pharmacies, both the national chains and independently owned stores, are also boasting online refill ordering; some also offer prescription home delivery. Finally, the mail order pharmacies not only accept online orders, but ship the prescriptions straight to a customer's mailbox.
For investors, that means there are opportunities for attractive risk-adjusted return investments in companies that adapt and change to fit the changing market. E-commerce's influence on retail will continue to grow, while influencing other industries as well such as commercial real estate.
Definition of 'Amazon Effect'. Investopedia.
Matthew Townsend. Amazon Has Considered Buying Some Toys 'R' Us Stores. Bloomberg. March 19, 2018.
Quarterly Retail E-Commerce Sales, 2nd Quarter 2018. U.S. Department of Commerce.
How Has E-Commerce Shaped Industrial Real Estate Demand? CBRE.
PYMNTS. Direct to Consumer: Brick-And-Mortar Stores As Warehouses. July 25, 2017.
At Realized 1031, we recognize potential opportunities and challenges that come with seismic market shifts. Our goal is to help you make sense of all underlying factors that could impact the real estate market. For more information, log on to www.realized1031.com or call us at 877.797.1031.