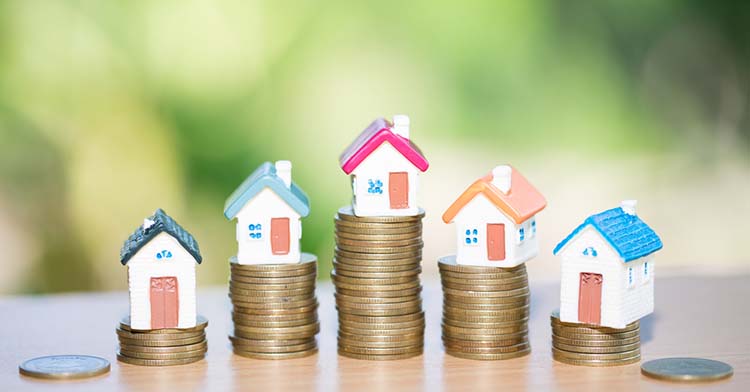 As a result of the COVID pandemic, millions of Americans found themselves without jobs and receiving unemployment benefits. Even those who were not affected by layoffs saw how quickly even the most secure job could disappear.
If you've never used unemployment benefits, you likely don't know much about them. But given that a period of unemployment could happen to anyone through no fault of their own, it's best to understand the system a bit better. In this article, we'll explore unemployment benefits and how income from rental property may affect these benefits.

Income Limits for Unemployment
There are several factors that determine a person's eligibility for unemployment benefits. The two primary factors are earning history and whether you've received benefits in the last year. The weekly amount of the benefit varies by state and is based on earning history generally over the past four or five full quarters of work.
To qualify for unemployment benefits, you must also meet the following requirements:
You're physically able to work
You're available to work
You are ready and willing to accept immediate work
While there is no upper-income limit for receiving unemployment benefits, there is a minimum amount of wages required to qualify for these benefits, which is determined by each state.


Rental Income and Unemployment Benefits
Some 10.6 million Americans own rental property. At the peak of the COVID unemployment crisis, about one in six U.S. adults, or 40 million people, received unemployment benefits. Surely, there was some crossover between those two groups. Legally, that would not have been an issue.
While on unemployment, you have to report any income to your state's unemployment office, and that may reduce the amount of benefits you receive. But in general, rental income does not disqualify you from receiving benefits unless your rental properties are considered a form of employment.
Those who own a single rental property are generally not prohibited from receiving unemployment, and some states specifically mention that rental property income doesn't affect benefits. This is because the income is not derived from work you do but rather an investment you made. And a portion of that income goes toward maintaining the property, paying taxes on it, and paying the mortgage if you have one.
If you own multiple rental properties as a side business, it may affect your unemployment claim. But in most cases, you can deduct expenses and report only your income from your rental properties, not the gross rent payments, when reporting your income to the state unemployment office.
Owning a single rental property and even multiple properties does not necessarily bar you from receiving unemployment benefits should you lose your job, but it can reduce the amount of benefit you're eligible to receive. Check the specific requirements for your state to learn more.


This material is for general information and educational purposes only. Information is based on data gathered from what we believe are reliable sources. It is not guaranteed as to accuracy, does not purport to be complete and is not intended to be used as a primary basis for investment decisions. It should also not be construed as advice meeting the particular investment needs of any investor. Realized does not provide tax or legal advice. This material is not a substitute for seeking the advice of a qualified professional for your individual situation.