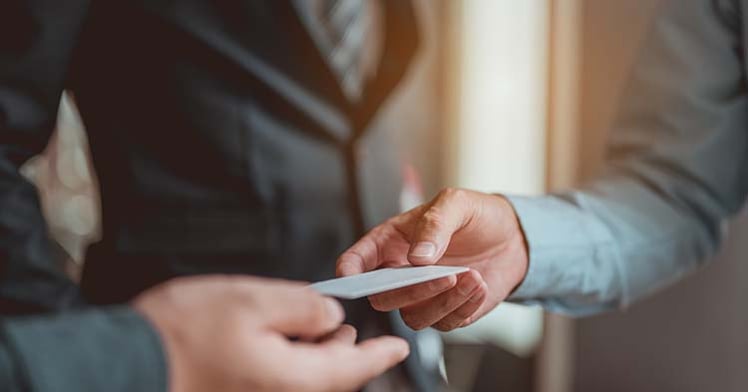 One of the traditional means of distributing assets at the time of death is through a will, sometimes called the last testament. Wills are legal documents that codify the intended allocation of a person's assets following their death, and they are a vital part of estate planning. However, if you don't have a will, you abdicate control over who gets what, and few people are willing to cede that authority to the probate courts.
Some people prefer to distribute assets using a trust, hoping to minimize estate taxes and perhaps avoid probate altogether. Trusts can direct assets to recipients both before and after the grantor's death, and they can take several forms, including revocable and irrevocable, living, or testamentary.
Either through the establishment of a trust or creation and upkeep of a will, expressing your wishes and instructions for distributing your assets is an integral part of estate planning. Wills and trusts typically require professional help to complete and often need ongoing maintenance, particularly for those with significant wealth.


Many People Lack Wills and Trusts
However, according to recent research (a survey by Caring.com), slightly more than forty percent of U.S. adults have either a will or a living trust. That leaves more than half with no documented allocation of their assets. Fortunately, many of those have left instructions, perhaps without deliberately planning to, by opening accounts that include Transfer on Death provisions.


What Is a Transfer on Death Provision?
When you open many types of financial accounts (checking, savings, mutual fund, IRA, 401k, and more), you will need to complete a section designating a beneficiary for a transfer on death provision. Typically, you can specify more than one and set a percentage for each, as well as primary and secondary recipients. If you die, the named individual will receive the asset by proving your death and identifying themselves. It's important to note that the beneficiary has no claim to the account until you die. You can spend it, give it away, or change the beneficiary at any time until you die.


Can a Will Change a Transfer on Death Provision?
A will cannot override the instructions in a TOD provision. The financial institution will abide by the designation made in the TOD documents. In some cases, notably retirement accounts, the transfer on death recipient must be the spouse (if there is one), or the spouse must acknowledge and affirm that they are not the beneficiary.
Suppose that an account owner with a transfer on death provision is unmarried but designated as the recipient one person who predeceased them. In that case, the assets in the account become part of the owner's estate and would be allocated in probate. If instead, there were three named beneficiaries and only one predeceased the account owner, the remaining two would share the funds proportionately. The division does not have to be equal. It would be according to the account owner's instructions since they can direct the distribution in whatever percentage they prefer.


This material is for general information and educational purposes only. Information is based on data gathered from what we believe are reliable sources. It is not guaranteed as to accuracy, does not purport to be complete and is not intended to be used as a primary basis for investment decisions. It should also not be construed as advice meeting the particular investment needs of any investor. Realized does not provide tax or legal advice. This material is not a substitute for seeking the advice of a qualified professional for your individual situation.