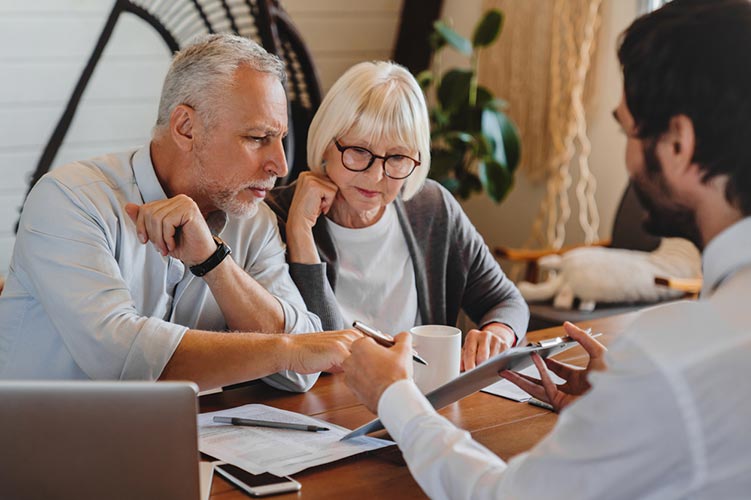 The State of Delaware has long been a nationally recognized leader in statutory trusts for a number of reasons.
Much of the state's perception as a preferred jurisdiction for statutory trusts stems from laws enacted by the Delaware Business Trust Act of 1988, which was amended to the Delaware Statutory Trust Act in 2002. This legislation created a new statutory trust identity, the Delaware Statutory Trust (DST), which effectively overruled the covenants of common law trusts and provided new levels of contractual freedom for trustees and beneficiaries.
Potential DST investors have inquired if a Delaware Statutory Trust requires an owner trustee. We'll dive into that question as well as outline some of the ways DSTs offer unique opportunities for pooled real estate investments.

Who Uses Delaware Statutory Trusts?
Real estate investors use DSTs for many different reasons. Perhaps the most frequent usage is to complete 1031 exchanges.
A common approach for those seeking to build wealth through real estate is selling investment properties after they realized significant asset appreciation and reinvesting the proceeds into larger properties that may provide further potential for growth. Investors won't have to pay capital gains taxes on the sale of investment assets if they complete a 1031 exchange and reinvest the proceeds into like-kind replacement assets. However, if for some reason investors can't meet the strict IRS timelines to identify and close on replacement assets -- which can be onerous -- they can quickly complete exchanges by investing in Delaware Statutory Trusts with the exact amounts needed to satisfy the like-kind requirements.
That's one way investors use DSTs. Other times, real estate investors simply tire of the daily hassles of being landlords and wish to divest their investment properties but don't want to be hit with large capital gains tax liabilities. They invest in DSTs after selling their investment properties to defer taxes and still maintain the potential to receive recurring monthly income along with the tax advantages that come with owning commercial real estate. A third common way DSTs are used is from real estate investors who are putting their financial affairs in order through estate planning. They can sell their currently owned properties and equitably divide the proceeds among the heirs of their choosing by naming them beneficiaries of any number of Delaware Statutory Trusts.
Now that we've outlined a few ways DSTs are commonly used, let's discuss if a DST trustee can also be an owner.

DSTs and Owner-Trustees
DST investors -- also called beneficiaries -- and the assets held within trusts can hail from any part of the country. The only stipulation when forming a DST is that the trust must have a registered Delaware trustee. Management of trust assets, meanwhile, typically falls to third party property management companies located outside the state.
DST beneficiaries -- or owners -- can also be trustees. Here's the definition of both owners and trustees from the state:¹
Beneficial Owner. The Delaware Act defines a beneficial owner as "any owner of a beneficial interest in a statutory trust."
Trustee. The Delaware Act defines trustee as "the person or persons appointed as a trustee in accordance with the governing instrument of a statutory trust, and may include the beneficial owners or any of them."
So although it's not very common, DST trustees also can own fractional shares of the Delaware Statutory Trusts in which they are named as trustees. Typically, DST trustees hold title to assets held within trusts while beneficial owners hold fractional ownership. But the relationship can legally blend those two functions.
You can learn more about DSTs, 1031 exchanges, and the ins-and-outs of investing in different property types on the Realized 1031 blog.
¹Source: Fiduciary Relations and the Treatment of Delaware Statutory Trusts, Delaware Code Online, https://delcode.delaware.gov/title12/c038/sc01/

This material is for general information and educational purposes only. Information is based on data gathered from what we believe are reliable sources. It is not guaranteed as to accuracy, does not purport to be complete and is not intended to be used as a primary basis for investment decisions. It should also not be construed as advice meeting the particular investment needs of any investor.
Costs associated with a 1031 transaction may impact investor's returns and may outweigh the tax benefits. An unfavorable tax ruling may cancel deferral of capital gains and result in immediate tax liabilities.
All real estate investments have the potential to lose value during the life of the investment.
Realized does not provide tax or legal advice. This material is not a substitute for seeking the advice of a qualified professional for your individual situation.