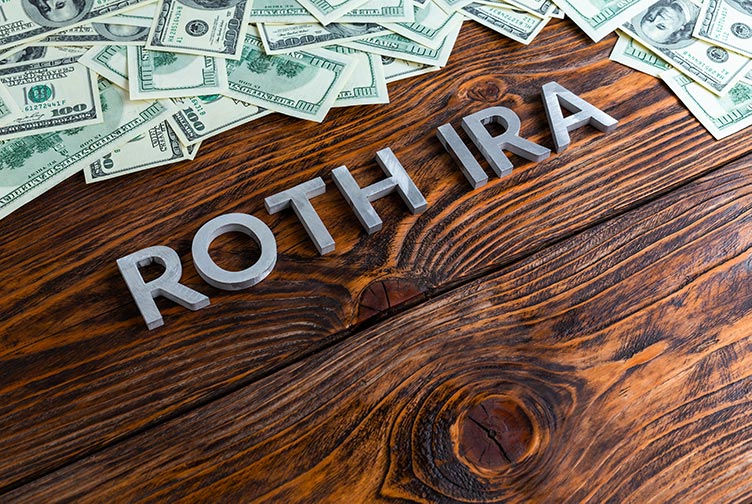 Since their introduction in the mid-1970s, IRAs have been popular investments, for a variety of reasons. If used correctly, IRAs can be part of a viable tax-deferral and/or tax deduction strategy, allowing you to contribute dollars and generate income, until you are ready to retire.
In addition, the downside of some investments is the capital gain taxes required on investment proceeds. But when it comes to paying capital gains on a Roth IRA or traditional IRA, capital gains taxes are not likely to be a problem. This is not to suggest that IRAs, themselves, are tax-free. Just that capital gain taxes, for the most part, aren't involved with this investment type.


The Roth IRA -- defined
The IRA -- individual retirement account -- allows you to allocate part of your income toward specific investments. Either you, or the IRA's trustee, takes responsibility for those investments.
The traditional IRA allows you to direct pre-tax income toward the account's investments, thus deferring any income taxes you might owe on that earned income. While this might benefit you right now -- it can leave you with more money in your pocket -- it means you're kicking the tax can down the road. Specifically, when it comes time for you to withdraw from that account (at the minimum age of 59 ½), you'll be taxed on those distributions as a part of ordinary income.
The Roth IRA, named for Senator William Roth, was introduced as part of the Taxpayer Relief Act of 1997. And, it operates somewhat differently than its more traditional counterpart. Specifically, you invest your after-tax dollars into a Roth IRA, meaning those current contributions are not tax-deductible.
On the positive side, when you get around to withdrawing from that Roth IRA, you don't owe any taxes. At least, as long as 1) you're at least 59 ½ at the time of the withdrawal, and 2) at least five years have passed since you made your first IRA Roth contribution. This latter mandate is known as the IRS's "five-year rule."


Insofar as the capital gains . . .
One main benefit of traditional and Roth IRAs is that you aren't required to pay any kind of taxes on capital gains generated from investments. Did your IRA sell a stock for profit? No capital gain taxes on that profit. Did your Roth IRA generate a great deal of money from the sale of real estate? Again, no taxes will be levied against that gain.
And, once you withdraw from the IRA -- Roth or traditional -- you still are not taxed on the capital gains. One thing to keep in mind, however, is that your traditional IRA disbursements will be taxed as ordinary income. This could be higher than the capital gains tax rate, depending on your tax bracket.
Meanwhile, your IRA Roth disbursements will most likely be free of any kind of tax burden -- income or capital gains -- assuming you adhere to the five-year rule, and are at least 59 ½ years old.


A good investment?
Deciding if a Roth IRA is a worthwhile investment depends on many things, including your investment goals, current and potential future income, and your age. For instance, if you're 58 years old and are planning to retire at age 60, a Roth IRA might not be the best investment choice, because of the five-year rule. Before deciding on any strategy, it's a good idea to talk to your tax professional or financial advisor.
However, the Roth IRA is one potential strategy that can help you save money and generate income, while lowering the capital gains tax hit. As such, it could be a worthwhile addition to your retirement goals.


This material is for general information and educational purposes only. Information is based on data gathered from what we believe are reliable sources. It is not guaranteed as to accuracy, does not purport to be complete and is not intended to be used as a primary basis for investment decisions. It should also not be construed as advice, meeting the particular investment needs of any investor.