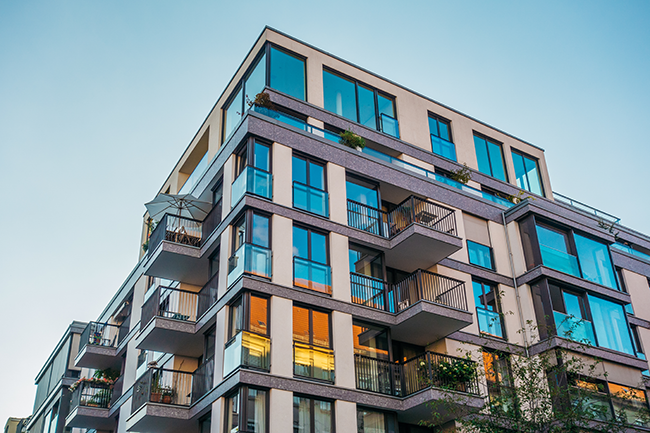 This is part 1 of Ed Maddox's series, entitled: Things I Wish I Knew (While Completing My 1031 Exchange).
In many cases and for various reasons, the idea of utilizing a 1031 exchange often comes into existence when considering the sale of a property that has been held for a long time. Often times, the success of the property is due to sacrifice, sweat equity, and constant diligence of management on the part of the owners.
Most owners have held the property through prosperous economic times as well as through downturns and recessions. They have held the property during positive rental environments as well as negative. Throughout the years and the different climates, the property has remained a constant — and throughout life, we know that constants are few and far between.
Therefore, it is easy to understand how owners become emotionally attached to a given property. The property almost becomes a part of the family who has relied on it for their livelihood, who discusses its operations frequently. A family who pours many hours into making it successful.
When it comes time to consider a sale of the property, it is in some ways quite similar to losing a member of your family. Many people have spent their time and effort acquiring, developing, operating, and maintaining a property, but have given little thought to relinquishing it in the future. Suddenly faced with the need or opportunity to sell, many owners realize that the property has become a part of their identity and cannot imagine life without it.
In my case, my grandfather purchased and developed our property in 1950. I grew up on the property, working there from an early age — mowing the grass, turning apartments, and helping with repairs. As a family, we worked together to keep the property a valuable asset. I remember discussions about occupancy, rental rates, and property taxes from around the dinner table. In fact, I knew most of the residents — and they treated me as their grandchild!
In 2005, our family made an emotional decision (and took a huge financial risk) to demolish the place and rebuild a new and more modern complex for students. We wanted to make our 11.5 acres better and more valuable than it was before. Fast forward 11 years and we achieved a huge increase in value. While those years were not always prosperous or easy, we ultimately ended up as the owners of a high-end complex that had a reputation of being the best student housing in town.
When unsolicited offers to purchase our property came in, the first thing we had to do was wrap our heads around the potential of no longer owning the property. Could we really give it up and move on? What would it be like to drive by a property filled with so many memories that was no longer ours? Conversely, what would it be like to not have the same daily worries we had experienced since childhood?
More questions surfaced. What would we do with the proceeds from the sale? And with sale questions, natural order arose. What could we do about taxes? Could they be avoided? Would we be required to hand over a substantial portion of what we had struggled to create throughout generations to the government?
These were tough issues to consider both logically and emotionally. Ultimately, we came to a simple conclusion: We had to learn the best route to take for ourselves and those in the generations after us.
With our newfound resolve in mind, we began gathering information piece by piece, considering every facet of the sale from a business standpoint. We had to remove the emotional aspects from the conversation and set them aside while we analyzed facts. This took a huge effort, but in the end, the process led to a more rational decision. Together, our family came to the realization that the emotional ideas we were clinging to were simply that: emotional, ego feeding thoughts that could not be allowed to overcome prudent business decisions.
As a family, we ultimately decided to allow the memories of what we had built to sustain the emotional aspects we thought we needed. We proceeded down the path that made the most economic sense for our future and the future of subsequent generations: selling the property.
Obviously, the story ends well: with the help of Realized, we sold the property and reinvested in a DST portfolio, deferring our taxes and setting our family — both the present and future generations — well within the comforts of a legacy of financial peace. The decision, as hard as it was, to sell our beloved property could not have been made in a more perfectly suited way. I believe that our grandfather would be proud of the prosperity we have achieved as a family with the property he purchased so many years ago. In fact, I believe that he — a survivor of the Great Depression — would have wanted exactly that: financial security for his descendants.
Throughout this series, I'll talk about the things I wish I had known during the sell and exchange part of my family's real estate process. I welcome you to join me as I explore all the bits and pieces of knowledge I've accrued along this journey. It is my deepest wish that the wisdom I can share, as someone who has gone through this process, can help you and your family make the best and most informed decisions possible.
This testimonial is indicative of one client's experience and may not be representative of the experiences of other customers. It is not a guarantee of future results. Since his transaction, Ed Maddox has joined Realized as our client success ambassador.