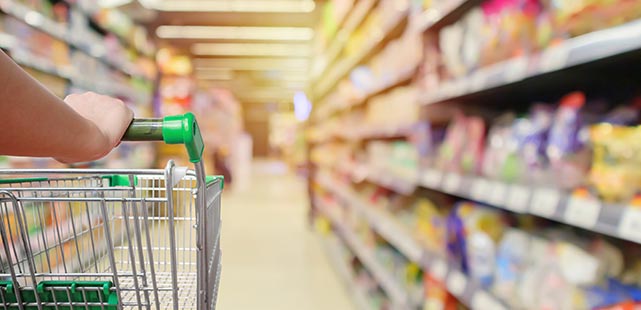 Retail real estate has traditionally been an attractive asset for the cash flow oriented investor. Long-term leases with minimal operating expenses are designed to provide steady, predictable cash flow over a long-term horizon, while providing a layer of diversification on one's real estate portfolio.
Retail real estate does have its weaknesses, however, which typically come out around times of economic distress. With the addition of the coronavirus pandemic, the sector is presented with additional challenges that may have not been evident during the last recession in 2008. Fortunately for the sector there may still be opportunity for gains, as essential retail and e-commerce thrive, and relief is provided to consumers and businesses alike through the Coronavirus Aid, Relief, and Economic Security (CARES) Act.
The Good, the Bad, and the Ugly
Looking at the retailers that have thrived over the past month, there is one common theme: essential goods. As you might have experienced on a personal level, tenants in grocery, pharmacy, and essential goods and services have seen an increase in foot traffic as consumers prepare for long stays at home. Similarly, e-commerce giants such as Amazon have seen increased business, as fears of breaking quarantine linger. Although unemployment has risen dramatically, affecting the buying capability of middle- and lower-income earners, the CARES Act is expected to provide relief via $1,200 tax payments, of which these consumers will likely spend on one thing: essential goods.

For the majority of other retailers, however, this hasn't been a time of restocking shelves and expanding business lines. Discretionary retail in particular has been severely impacted in a negative way, which includes retailers such as restaurants, gyms, and those located on urban high streets that are seeing less demand due to forced closures and reduced foot traffic. Regional malls, shopping centers, outlet malls, and food halls are seeing further pain as consumers avoid areas of large gatherings of people. The silver lining? Those that are able to adjust the way they deliver goods, that are compliant with federal, state, and local regulations, should be able to maintain moderate levels of business. For example, restaurants with robust delivery and takeout services. Along with this, the treasury has earmarked $350 billion towards small business loans, which should help more localized tenants meet their short-term lease obligations.

What to Expect for Retail?
Similar to other property types, there is a lot of uncertainty around what is to come for the retail sector. However, one thing is for certain: increased collaboration between tenants and landlords will become even more necessary. Tenants will need the flexibility to operate to the best of their ability, while landlords will require fair compensation — whether that be immediately, or in the future. As one would expect, smaller, more localized tenants may need more leeway than more corporately backed, national tenants.

So far, tenant relief has come in various forms: 30 to 90 day rent relief, renegotiation of lease agreements, free rent, or rent forbearance. Given the uncertainty around how long this problem may last, however, one can only expect that tenants and landlords will seek long-term solutions, whether that be through long-term reduction of rent or the renegotiation of lease agreements.
UPDATE: On Wednesday, March 25, 2020, we issued a letter to the United States Secretary of the Treasury Steven Mnuchin, urging the Treasury Department and Internal Revenue Service to delay the deadline for like-kind (IRC §1031) exchanges. On Thursday evening, April 9, the IRS released Notice 2020-23 as an update to Notice 2020-18, which provided relief to taxpayers affected by COVID-19. Thursday's notice extended the taxpayer relief to like-kind exchanges, allowing investors whose identification or exchange periods would have fallen between April 1st and July 15th to now use July 15th as their extension deadline. Learn more about this update here.
We are grateful for the extension and appreciative to the Secretary of the Treasury, the Treasury Department, and the Internal Revenue Service for their willingness to provide accommodations for investors transacting a 1031 exchange. For those who are in need of assistance with their exchange, we stand ready and willing to help you identify like-kind property alternatives during this extended deadline. Please reach out to us at 877-797-1031.

This material is for general information and educational purposes only. Information is based on data gathered from what we believe are reliable sources. It is not guaranteed as to accuracy, does not purport to be complete and is not intended to be used as a primary basis for investment decisions. It should also not be construed as advice meeting the particular investment needs of any investor.

This material represents an assessment of the market and economic environment at a specific point in time and is not intended to be a forecast of future events, or a guarantee of future results. Forward-looking statements are subject to certain risks and uncertainties. Actual results, performance, or achievements may differ materially from those expressed or implied.
---
Manage risk and help maximize opportunity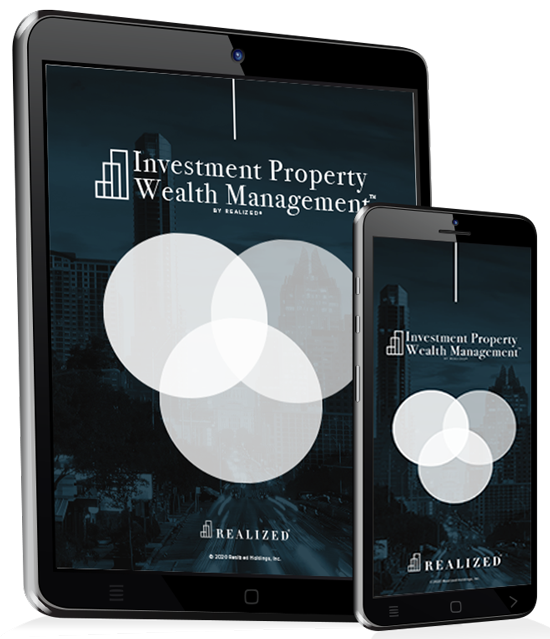 Download the eBook