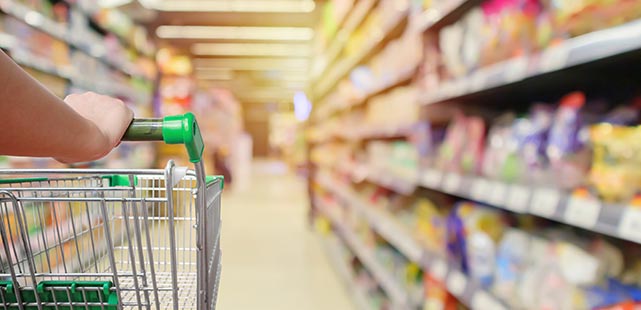 Just as the Covid-19 virus hits some people hard and seems to give others a pass, some retailers have been bruised by the economic repercussions of the extraordinary financial and social challenges of 2020, while some have been unscathed. Target, Lowe's, and Walmart have even benefitted from the crisis, while chains like TJ Maxx and Kohl's have suffered steep declines in sales.
Target CEO Brian Cornell has reported gains across all categories, including a tripling of online sales, while much larger Walmart has enjoyed a doubling of e-commerce revenue in Q2 of 2020. Stores without the advantage of efficient delivery mechanisms, or the lure of groceries and home improvement items, have struggled to capture consumers' spending.
Consumer electronics is one area of good news, as 34% of consumers in the National Retail Federation's annual survey report that they will spend more than anticipated this year, primarily attributed to the need for electronic and computer equipment needed to support remote learning. Clothing retailers faced a dismal 3rd quarter in the absence of the need for back-to-school wardrobes in much of the country, the decline in office wear purchases, and the decrease in social events like weddings and graduation parties.
The most recent six months have been challenging, and upcoming signs are not encouraging. Retail sales increased in the U.S. by 0.6 percent in August, following a gain of 0.9 percent in July, mostly for food and beverage services as those businesses reopened in many places. Retail sectors still experiencing declines included department stores, grocery stores, hobby, sporting goods, and music retailers. Furniture sellers and retailers of building materials and garden supplies benefitted from increases in demand as well.
The BDO Report on bankruptcy points to 29 retail filings through August of 2020. This number is higher than the total for 2019, and on pace to exceed the record of 48 in 2010. Consumers who are staying home are accelerating the trend to online shopping that was already underway, exacerbating the struggles of brick-and-mortar retailers, and by extension, their landlords. Moreover, solvent companies, including Gap and Macy's, are contributing to the closure of higher numbers of store locations than recent years have seen, and the total of closures overall may reach 25,000 locations across the U.S. this year, according to Coresight Research.
The fortunes of retailers are a leading indicator reflected in the results of retail real estate. The pain has been unevenly distributed across the sector, with malls (already struggling prior to the pandemic) and street retail both hard hit. Some retail real estate owners like Bed, Bath, and Beyond have transformed excess retail space into regional fulfillment centers for burgeoning online orders, while in some areas, mall owners are leasing or loaning mall space to government or community organizers for relief efforts. How this will continue to play out as the nation recovers and how investments will react remains to be seen. CBRE reported in August that in Q2 retail construction completions hit their lowest level since the Global Financial Crisis, a level under 5 million square feet. Further, retail properties experienced a quarterly decline in net absorption for the first time since 2011. Neighborhood and community strip center properties accounted for most of the downturn in net absorption.
CBRE also noted that while average retail net asking rent increased marginally in the second quarter, net asking rent in power centers decreased by 4% year-over-year. Further darkening the outlook for the large centers, research firm Green Street Advisors LLC predicts that more than half of U.S. mall-based department stores will shut down by the end of 2021. These mall anchors are essential for the centers' health, leading some mall owners to purchase major tenants struggling through bankruptcy. For retailers and centers on the cusp, the holiday season could make or break them.
For the moment, however, retail rent collections overall have shown improvement over the early days of the Covid-19 pandemic. Datex Property Solutions reported in August that collections were at 68.8% in mid-July, a 36.6% increase over mid-May. Mark Sigal, Datex CEO, notes that the improvement stems from retailers being able to pay, retailers benefitting from rent relief, and property owners taking action against those who have not paid.


This material is for general information and educational purposes only. Information is based on data gathered from what we believe are reliable sources. It is not guaranteed as to accuracy, does not purport to be complete and is not intended to be used as a primary basis for investment decisions.