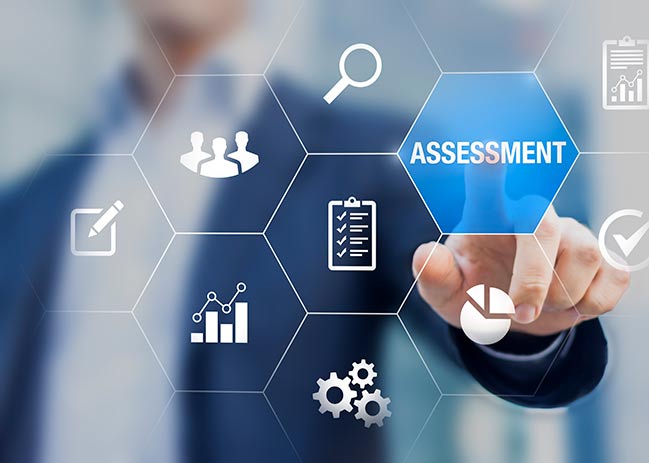 How do Delaware Statutory Trusts (DSTs) and Umbrella Partnership Real Estate Investment Trusts (UPREITs) differ, and when might you want to use one over the other? In this article, we start by looking at a few similarities between these two structures and then dive into their differences.
Similarities
The investment strategy of an UPREIT, sometimes referred to as a 721 Exchange, has two distinct phases. The first phase is actually structured as a Delaware Statutory Trust (DST) backed by the REIT. Similar to a traditional DST investment, the first phase allows the investor to successfully complete his or her 1031 exchange.
That's where the similarities end and the differences begin between these two investments types. You'll generally find that DSTs are simpler, while UPREITs can be more involved. Let's go through how these two structures are different.


Minimums, Returns, And Risks
Starting with investment minimums, in most cases UPREITs require a $500,000 initial investment while a traditional DST requires $100,000, making DSTs potentially more accessible to a larger pool of investors. For that smaller minimum investment amount, you'll need to hold longer. For traditional DSTs, the average holding period is 5-10 years. For UPREITs the first phase of the investment (the DST phase) is typically 2-3 years. During the second phase, the DST is purchased by the REIT and the DST interests are transferred for OP (operating partnership) units, which investors can hold on a tax-deferred basis for as long as they want.
When considering returns upon exit, it's important to factor in the associated costs. For an UPREIT, the upfront fees are taken out of the investment starting on the first day. With a DST, upfront fees gross up with the overall offering price.
How about yields? Average yields for UPREITs are 4-4.5%, and distributions are typically paid quarterly. Average DST yields are 5-7% with monthly distributions, which means DSTs potentially have a higher yield and pay distributions more frequently.
With the potentially higher yields of a DST, there must be more risk, right? Yes. Investments in a DST are made directly into property or properties, and therefore, the returns are dependent on income from that property or properties. In contrast, returns from an UPREIT are backed by the REIT. These REITs typically have $2+ billion of assets under management and are diversified across property types and locations.
REITs are also more liquid than DSTs. REIT shares can be redeemed relatively quickly. DSTs are illiquid and trade on the secondary market.


Exit Considerations
Exiting a DST is straightforward. That's because the sponsor uses their discretion for exiting, and the exit strategy is usually an outright sale to a third party. UPREITs are a bit more involved. They use call options and transitions from DST interests to OP units. Here's how it works:
The UPREIT property (held in a DST) is purchased by the REIT via a call option that the sponsor holds at fair market value. The fair market value is determined by an independent third-party appraisal. This process begins 24 months from the date the last investor acquires an interest in the DST.
Once the call option is exercised, investor's DST interests are exchanged for OP units in the REIT.
Investors can then hold their OP units and collect distributions from the REIT or choose to transfer those OP units for REIT shares and liquidate them.
UPREITs also use a third party appraiser, whereas DSTs use market pricing that is determined by the purchase price.
Once investors sell their interests, there's an opportunity for gains. For both structures, returns will be dependent on exit pricing. DSTs have the advantage of potentially higher capital appreciation. UPREITs use an exercised call option to exit; therefore values are unlikely to move significantly because the transaction has a short hold period. Additionally, the income from the UPREIT property is guaranteed by the REIT itself and as a result, shouldn't fluctuate much which helps to hold property values pretty stable.
Exit Fees
Of course, we have to consider fees when closing out the investment. UPREIT fees are tied to the conversion from OP Units to REIT shares. Expect a 0-1% redemption fee. DSTs have a disposition fee that ranges from 1.5%-3% of the property's gross sales price.
Post Exit Options
When the investor completes their exit, what do their options look like for rolling their gains into a new investment? With DSTs, it's again fairly straightforward — pay taxes on the gains from your sale or defer them via another 1031 exchange.
For UPREITs, the investor can hold onto the OP units for as long as they like. Once they decide to transfer their OP units for REIT shares and then simultaneously liquidate those shares, there is no opportunity for a subsequent 1031 exchange. Once the OP units are redeemed into REIT shares, the investor must pay capital gains taxes.
As you can see, there are a number of differences between UPREITs and DSTs once you begin digging into the details. If you want a simpler structure and transaction, that is what a DST offers. However, DSTs are more illiquid than UPREITs. It's best to work with an experienced professional when deciding between these two investments.
This material is for general information and educational purposes only. Information is based on data gathered from what we believe are reliable sources. It is not guaranteed as to accuracy, does not purport to be complete and is not intended to be used as a primary basis for investment decisions. It should also not be construed as advice meeting the particular investment needs of any investor.