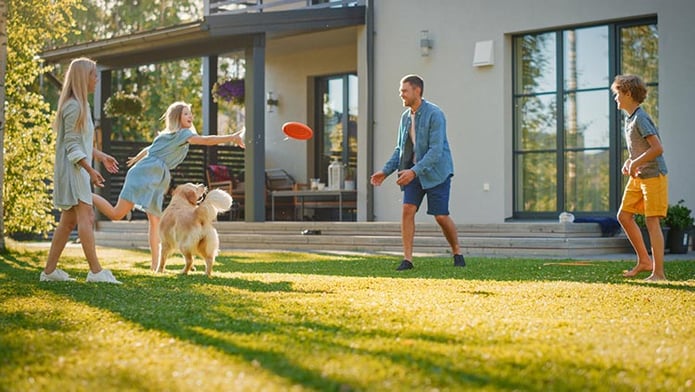 When you own an investment property, you can rent to a family member. However, there are guidelines to keep in mind so that you keep the rental property status for income tax purposes.
The IRS has guidelines to differentiate a rental property from a personal-use property. If the property is a rental, the owner must not live in the property for personal use for more than 14 days a year or more than 10% of the total days it is used as a rental at fair market rental rates.
When you own a rental property, the income you receive is reported as taxable income in most cases. There are also potential income tax deductions for a rental property that can help offset the rental income. Some deductions might include:
Deduction of mortgage interest
Homeowner's Insurance deduction

Maintenance costs

on the rental property
Homeowners Association Fees
Utilities and property taxes not paid by the renter
To maintain these deductions when renting an investment property to a family member, there are certain steps you can take.
1. Fair Market Rental Rates: To be considered a rental, the rent charged on an investment property must be at fair market rental rates, even if your tenant is a family member. Fair market rental value is determined by comparing what similar properties rent for in the area.
If your family member is paying rent much lower than fair market value, each day they pay the reduced rate is considered a day that you are using the property as a personal residence. If this puts you over the 14 days or 10% of fair market rental value days, the property can be considered your primary residence.
2. Good Tenant Discounts: If you are renting to a family member you might be tempted to give a "good tenant discount." However, if the discount you give your family member is much lower than fair market rental rates, it might present a problem.
3. Gifts:
Gifts given to the tenant to help them pay the rent can also affect the fair market value of the rent. If you give the family member a monetary gift that is to be used to offset the rent this can impact the fair market rent value.
This doesn't mean you can't give your family member any discount on rent. A reasonable discount might not impact the fair market rent requirements. For example, if you rent a property to your cousin and give them an 8% discount off fair market rent, it might be viewed differently than giving a 60% discount. While there is no set discount amount allowed, it is best to consult with a financial advisor to see whether a small discount on your family member's rent would impact the fair market rent rules.
If you cannot prove that your family member tenant is paying fair market rent, the property might be classified as personal use, and there is potential to lose the tax deductions. In addition, if a property is classified as personal use because you are charging a low rent, you might still need to claim any rental income you receive from your family member as income on your taxes. You might also lose the deductions that come along with a rental property.
To avoid any confusion about whether your family member is renting the property at a fair market rate, there are documents you can have on hand.
First, even if it is a family member, it is important to have a signed lease. A lease will outline all the lease terms, including what the rent rate is. Next, you should have documentation that this rental amount is comparable to other local rents by having printouts of similar rentals and their rent amounts. Lastly, you should have documentation of the monthly rent you are receiving, like bank statements.
So, while it is fine to rent an investment property to a family member, you will want to keep fair market rent values in mind.
This material is for general information and educational purposes only. Information is based on data gathered from what we believe are reliable sources. It is not guaranteed as to accuracy, does not purport to be complete and is not intended to be used as a primary basis for investment decisions.