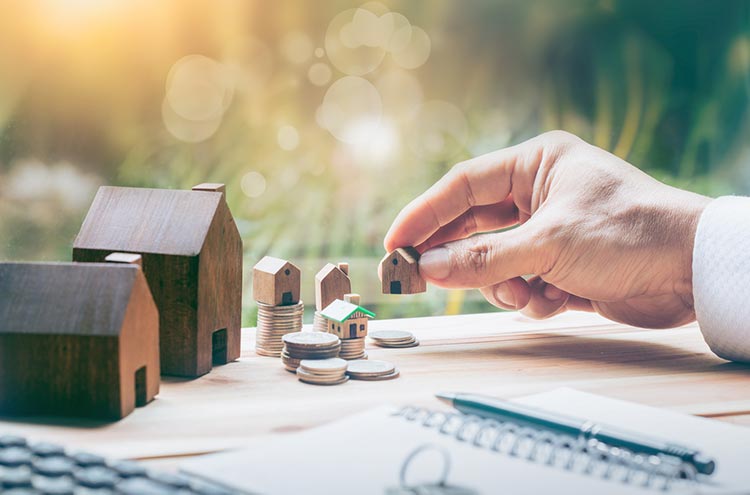 An FHA section 203(k) loan enables you to either buy or refinance a home and use the mortgage proceeds to make needed repairs. However, you can only use 203(k) funds for your primary residence. Still, since the Federal Housing Administration insures the products, they may be more accessible to some consumers with credit or income limitations than other rehabilitation loan options.
FHA loans are typically thought of as being intended for first-time homebuyers, but that isn't the only target demographic. The loans may allow you to make a down payment as low as 3.5%, and you may qualify with a less favorable credit score than some conventional loan products. The lenders that the FHA allows to offer these loans make the final decision about the borrower, but since the FHA backs the loans, there is more room in the lending guidelines. However, because of the lenient qualifications, all FHA loans require the borrower to maintain mortgage insurance as long as they hold the loan.


What Does a 203(k) Loan Cover?
There are two versions of the 203(k). The standard level may include major structural repairs at higher costs than the streamlined version, which is limited to renovations under $35,000. However, the borrower must use a HUD consultant to supervise the process with the larger limit. 203(k) repairs and projects may include these:
Plumbing and sewer systems

Flooring

Accessibility for disabled individuals

Energy-efficiency improvements

Landscaping projects

Roof and roof-related repairs

Elimination of health and safety hazards


How Can I Use an FHA 203(k) Loan for an Investment Property?
FHA loan products, including the 203(k) rehabilitation loans, are only for borrowers' primary residences. This stipulation means that the only legitimate way to use one for an investment property is to live in a multi-unit dwelling. For example, you can use a 203(k) loan to improve a duplex, triplex, or quad if you live in one unit and rent out (or intend to rent out) the others.
Suppose you use the 203(k) to purchase a 4-unit building that needs repairs. You must live in one unit for at least one year. After that, you can move out and keep the financing intact if you want (there are some limitations). Keep in mind that you will still pay mortgage insurance as long as you maintain an FHA loan, so you may want to consider another loan product when feasible.


How Can I Get a 203(k) Loan?
As with other FHA loans, the 203(k) requires a minimum down payment of 3.5% of the purchase price. The maximum amount that you can borrow is 110% of the appraised value of the property. A borrower must have a credit score of at least 580 to qualify for a 3.5% down payment, and many lenders require an even higher score and set a maximum debt-to-income ratio. Borrowers with a lower score may need a higher down payment amount. The requirement for a HUD consultant adds to the project's overall costs but provides supervision to reassure the lender and the FHA that the funds are being spent on the stated purpose.
There are conventional loan program options you may want to consider if you have a higher credit score or you want to make improvements that the FHA program excludes.


This material is for general information and educational purposes only. Information is based on data gathered from what we believe are reliable sources. It is not guaranteed as to accuracy, does not purport to be complete and is not intended to be used as a primary basis for investment decisions. All financed real estate investments have the potential for foreclosure.