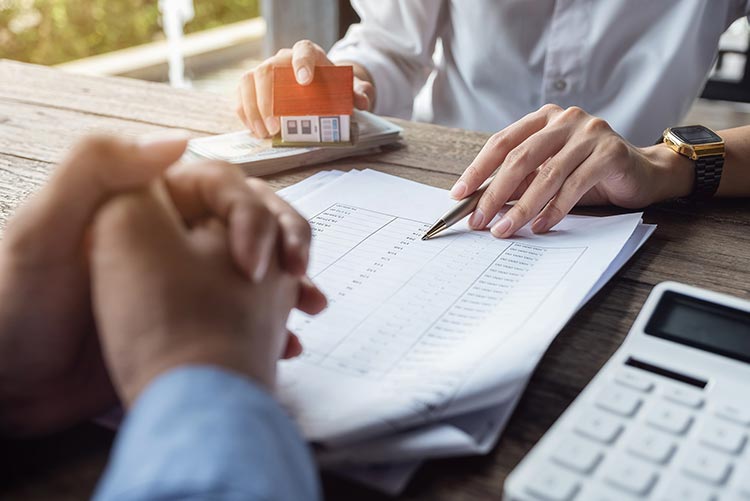 It's common that a mortgage is part of a 1031 exchange. So yes, you can complete a 1031 exchange with a mortgage. But a few things happen when you do a 1031 exchange with a mortgage, and it's important to know what those are.
Completing a 1031 Exchanging With a Mortgage
A like-kind exchange requires that the replacement property be of equal or greater value than the relinquished property. This includes the value of debt (i.e., mortgage) and equity.
The mortgage on the relinquished property can be paid off with the exchange proceeds. But it must be replaced with another mortgage on the replacement property. Otherwise, a taxable event will be generated and the proceeds realized.
Investors can't take proceeds from the exchange and pay off their mortgage without adding another to the replacement property. This strategy would reduce the investor's overall debt but also generate a taxable event on the relinquished property's proceeds.
Mortgage Boot
The new mortgage must be of equal or greater value than that of the replaced mortgage. In the above example, the investor receives mortgage boot. Boot is proceeds received that are over and above the replacement property's value. All proceeds from the sale of a property must be invested in the exchange to avoid realized gains.
The following is an example of creating boot in a 1031 exchange.
An investor is exchanging a property with a $1MM mortgage. The investor finances $750,000 on the replacement property. Because the replacement property's mortgage is less than the relinquished property's mortgage, the investor is taking $250,000 in boot and generating a realized gain by the same amount.
This next example is done correctly and does not generate boot.
An investor is exchanging a property worth $1MM. They have a $250,000 mortgage on the property. They are exchanging into a $1.5MM property. This investor accomplishes this by getting a new $250,000 mortgage, using $750,000 in sale proceeds, and adding $250,000 in cash.
A mortgage can certainly be used in a 1031 exchange. The key to avoiding a taxable event is to not take boot from the exchange.
A 1031 exchange can be a complicated process when a mortgage and additional cash are involved to meet exchange rules. Working with an experienced, qualified intermediary and realtor can help ensure your exchange goes smoothly.
This material is for general information and educational purposes only. Information is based on data gathered from what we believe are reliable sources. It is not guaranteed as to accuracy, does not purport to be complete and is not intended to be used as a primary basis for investment decisions. It should also not be construed as advice meeting the particular investment needs of any investor.
Realized does not provide tax or legal advice. This material is not a substitute for seeking the advice of a qualified professional for your individual situation.
Costs associated with a 1031 transaction may impact investor's returns and may outweigh the tax benefits. An unfavorable tax ruling may cancel deferral of capital gains and result in immediate tax liabilities.