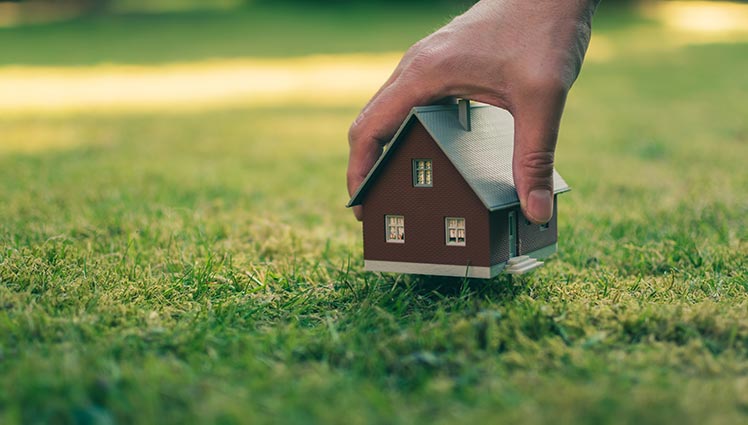 Land is always eligible for a 1031 exchange and it's a great investment - what matters is the taxpayer's intent for the property. Do you intend to buy a vacant lot, develop it, and benefit from its sale after a tax-deferred exchange? If that's your intent, then no. The IRS will deem this as intent to sell, not for investment or business purposes.
What about building on vacant land? As long as you complete construction within 180 days to remain tax-free. If you're planning on doing a 1031 exchange with vacant land, come prepared and plan ahead with your qualified intermediary.


Qualified Use
The rules regarding qualifying properties for a tax-deferred exchange are strict. If you plan on doing a 1031 exchange on vacant land, it must be used for investment, trade, or business, such as income production from rental or leasing activities or capital appreciation. Your property does not need to generate income to be considered held for investment.
Vacant land held for sale is not eligible for a 1031 exchange. For example, buying a property to do improvements and then selling at a higher price (property flipping). Vacant land also cannot be used to build the taxpayer's primary residence.


Beware of Depreciation Recapture
If you're planning to move from a depreciable property, such as exchanging improved land with a structure for vacant land, this can trigger depreciation recapture.
Due to physical assets wearing out over time, income tax deductions account for reducing the value of an asset. Land cannot depreciate since land is assumed to have unlimited usefulness. When doing a 1031 exchange by replacing depreciable real estate with land, you will face depreciation recapture charges, which is generally taxed as ordinary income.


Build-to-Suit 1031 Exchange
A built-to-suit 1031 exchange is tricky. In this situation, the replacement property does not exist, only the vacant land. A built-to-suit exchange is similar to a delayed exchange, but the taxpayer uses an Exchange Accommodation Titleholder (EAT) like in a reverse exchange. This type of exchange allows the taxpayer to use funds from the exchange to purchase the replacement property and to make improvements.
To do construction on replacement property in a built-to-suit exchange, the replacement property must be purchased and temporarily held by the EAT. The EAT captures the property for the taxpayer to allow time for construction before taking title. Once construction is complete or the 180-day exchange period is over, you can do a standard exchange into the developed property.
Completing construction in the 180-day exchange period isn't an easy task. To have a completely tax-deferred exchange, your replacement property must be equal or greater in equity when compared to your relinquished property. A built-to-suit exchange is easier said than done, and advanced planning is crucial if you don't want the exchange to fail due to time constraints.
A 1031 exchange on vacant land is possible, but depending on your plans, a successful one might be difficult. Work with your qualified intermediary to plan your exchange and make it as smooth as possible.


This material is for general information and educational purposes only. Information is based on data gathered from what we believe are reliable sources. It is not guaranteed as to accuracy, does not purport to be complete and is not intended to be used as a primary basis for investment decisions.