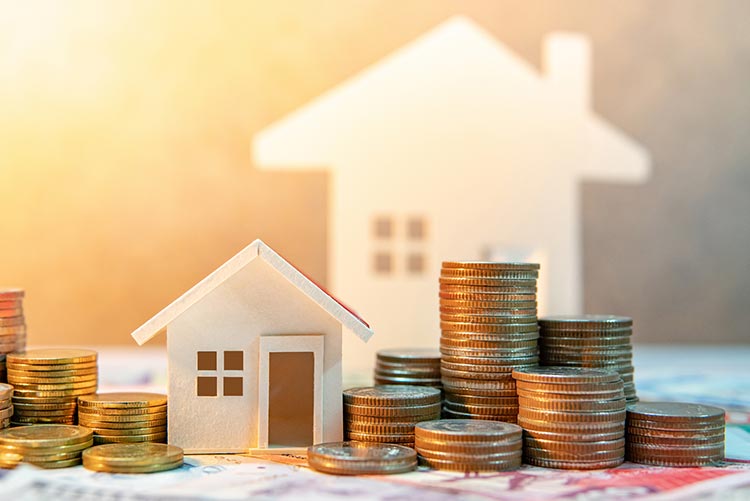 If you own a rental property and earn rental income, there are expenses that you can deduct on your tax return. These include operating expenses, property tax, depreciation, repairs, and mortgage interest. The mortgage interest deduction is a tax incentive for homeowners, which can sometimes apply to rental property.


Mortgage Interest Deduction
The mortgage interest deduction allows you to reduce your taxable income by the amount paid in mortgage interest over the year. Loans used to buy, build, or improve the property qualify for this deduction as long as the debt is tied to a qualifying primary or secondary residence up to $750,000. Borrowers who took out a mortgage loan before December 16, 2017, can deduct the interest on principal up to $1 million.
Unfortunately, the mortgage interest deduction isn't available for investment properties; however, mortgage interest can be deducted as a business expense to lower taxable income by filling out Schedule E on your tax return.
For rental property, here's how you could deduct mortgage interest as a business expense: Let's say you purchased a rental property for $500,000 with a $350,000 mortgage loan. For the first year of the loan, let's assume that the interest amounts to $15,000. If your rental property produces $50,000 in rental income for the year, you can take a $15,000 deduction for the mortgage interest, which reduces your taxable rental income to $35,000.
Your lender should send you Form 1098 each year to show you how much you've paid in interest for the year.


Expenses to obtain a mortgage
You cannot deduct any expenses you pay to obtain the mortgage on your rental property. You can add these expenses to your basis in the property and depreciate them, along with the property. These include:
Legal fees
Mortgage commissions
Surveys
Appraisal
Title insurance
Recording fees
Charges for installing utility services
Transfer taxes
Amounts the seller owes but you agree to pay such as back taxes, mortgage fees, charges for improvements or repairs, and sales commission.


Common deductible interest payments
Interest deductions aren't limited to mortgages. Here are some of the most common deductible interest payments for rental property owners:
Mortgage interest payments used to acquire the rental property
Mortgage interest payments used to improve the rental property
Interest on credit cards used for goods or services in rental activity
Interest on personal loans for items used in rental activity


Mortgage interest deduction limitations
There are limitations on the deduction of business interest expenses, known as the "section 163(j) limitation," which began in 2018. This limits a taxpayer's business interest deductions for the year to the sum of:
30% of the taxpayer's adjusted taxable income for that year
The taxpayer's business interest income for that year
The floor plan financing interest for that year
All businesses with average gross receipts of $26 million (indexed for inflation) or more over the past three years can deduct interest payments only up to 30% of their adjusted taxable income. Rental property owners who earn or exceed this amount can get out of this and deduct 100% of their interest expense each year by filing an election with their tax return.


This material is for general information and educational purposes only. Information is based on data gathered from what we believe are reliable sources. It is not guaranteed as to accuracy, does not purport to be complete and is not intended to be used as a primary basis for investment decisions.