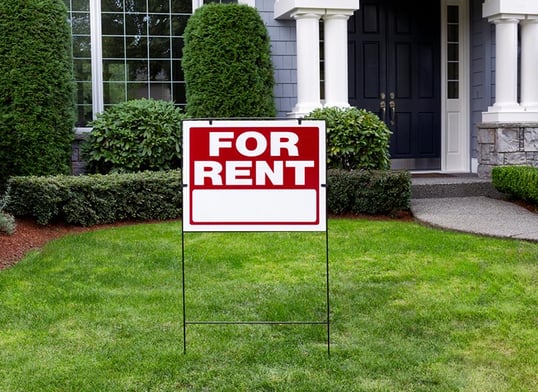 Owning a rental property can be a lucrative business. One of the reasons why many decide to become landlords is the tax benefits. In a recent change to the tax code, the IRS changed some of the rules that apply to those who claim the Section 179 expense deduction.


What Is a Section 179 Tax Deduction?
Under Section 179, certain tangible personal property, such as machinery or equipment that was purchased to be used in a trade or business, is to be deducted from taxes. In a recent revision of the Section 179 deduction, the IRS increased the allowable deduction from $500,000 to $1 million. These amounts will be indexed due to inflation for tax years after 2018.
In addition to an increase in the maximum deduction, the IRS amended the definition of qualified improvements to nonresidential real property to include:
Heating and cooling systems
Ventilation
Fire protection and alarm systems
Security Systems


Other Changes Affecting Rental Property
Many rental property expenses can be depreciated under IRS Section 179. They also made changes that affected tax years beginning in 2017 by expanding the types of businesses that must use the alternative depreciation (ADS) method under Section 168(g). Those who have businesses involving real property can now elect out of the Section 163(j) limit. If the real estate or rental business chooses this option, then they must use the ADS method for calculating depreciation. This change includes residential rental property, real property, or a qualified improvement property.
Another significant change that affects those in the rental business is that the IRS decreased the ADS recovery period from 40 years to 30 years. This only applies to property placed in service after 2017. Properties that fall under the provisions of this change must use the optional depreciation table under URS Procedure 2019-08.

Calculating Depreciation
The new changes to the depreciation rules under IRS Section 179 were a result of changes made under the 2017 Tax Cuts and Jobs Act. This act expanded some allowable deductions for rental property owners and allowed many others to be depreciated over the loan term. For instance, you can calculate the total allowable expenses and divide it by 27.5 to determine the allowable yearly deduction for residential rental property. This is the maximum number of years that you can claim depreciation on an allowable expense. For commercial properties, the maximum allowable years us up to 30 years.
The IRS has made many changes as to what is allowed and not allowed to be deducted for rental property owners. The classification of the property also affects what you can deduct and how you can do it. If you are used to the old rules, it is a good idea to familiarize yourself with the changes and how it affects your Section 179 deductions. Of course, the best piece of advice is to contact a qualified tax professional to make sure that you are getting the maximum allowable deduction under the new rules and regulations.


This material is for general information and educational purposes only. Information is based on data gathered from what we believe are reliable sources. It is not guaranteed as to accuracy, does not purport to be complete and is not intended to be used as a primary basis for investment decisions. Realized does not provide tax or legal advice. This material is not a substitute for seeking the advice of a qualified professional for your individual situation.