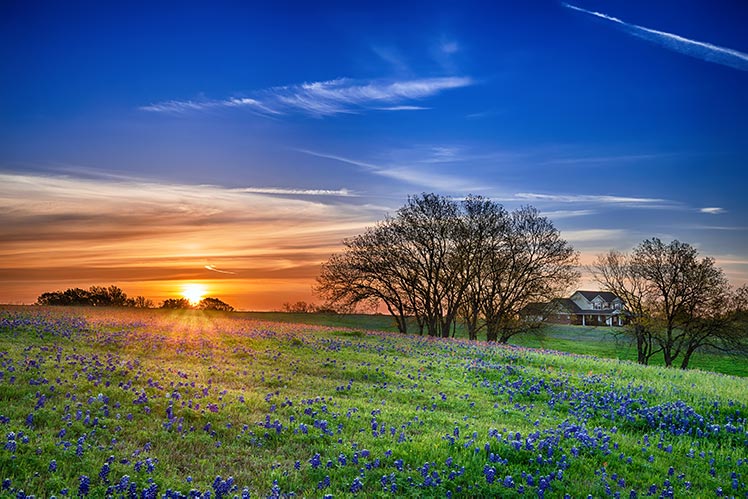 Raw land can be a good long-term investment. Depending on the location, raw land can be low cost to own and maintain, has the potential for passive income, and it can be easy to acquire.
If land starts to quickly appreciate due to limited availability or increasing demand, a 1031 exchange is an option to defer capital gains and use the proceeds to reinvest in new land. All forms of land are eligible for a 1031 exchange, even if it's undeveloped.
If a 1031 exchange is not set up before selling land, you will have to pay federal and state taxes on the difference between the cost of your raw land and the sale price. These tax rates can be 20-30%, and in some states like California, you could see a combined tax rate in excess of 40% on your profit.


Qualifying Like-Kind Property
When buying land, make sure you meet these requirements for a 1031 exchange:
The relinquished and replacement properties are being held for business or investment purposes. The taxpayer's intent must be held for these reasons, which is how the IRS determines qualified intent for a 1031 exchange. Properties held for personal gain are not eligible for a tax-deferred exchange.
The relinquished and replacement properties must be like-kind, or similar in nature. The

IRS defines like-kind property

as the relinquished and replacement properties having the same nature or character, even if they differ in grade or quality. A common misconception about a 1031 exchange is the above definition and what property qualifies. Many people assume "like-kind" means, for example, exchanging an apartment building for another apartment building, but this is not true.

IRC Section 1031 does not limit like-kind property to types of real estate. All real property is like-kind to other real property. You can exchange a commercial office building for raw land if your intentions at the time of exchange are for business or investment.
Here are examples of qualifying properties:
Multi-family residential, commercial, industrial, or retail rental properties
Raw land, farmland, or improved real estate
Oil, gas, and mineral royalties
Perpetual water rights (dependent upon state law)
Stock held in a mutual ditch, reservoir, or irrigation company
Mitigation credits for restoring wetlands for other mitigation credits
Regulations for Personal Use
Although you can buy land, you can not use this land as a primary residence with a 1031 exchange.
Strict rules govern what properties qualify for a tax-deferred exchange and how this property may be used. For example, the taxpayer can purchase a multi-family residential property as an investment but cannot use the property for personal use more than 10% of the time it was rented in a 12-month period, and it must be rented at least 14 days out of the year.
You can buy untouched or developed land with a tax-deferred exchange as long as you purchase qualifying like-kind property, and it's held for productive use in trade, business, or investment. Playing by the rules and with careful planning, you can defer your taxes when you buy land with a 1031 exchange.


This material is for general information and educational purposes only. Information is based on data gathered from what we believe are reliable sources. It is not guaranteed as to accuracy, does not purport to be complete and is not intended to be used as a primary basis for investment decisions.