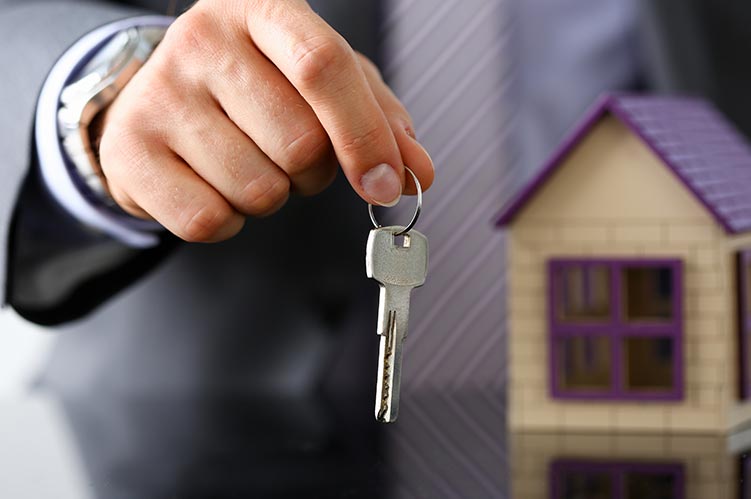 A tenancy in common is a legal ownership structure that allows two or more people to jointly purchase and hold real estate. TIC properties offer several potential benefits for 1031 exchange investors seeking to defer capital gains from the sale of investment properties.
In this article we'll take a look at how the TIC ownership structure works, and whether co-owners can hold unequal shares of the asset. Lastly, we'll cover some possible drawbacks that could arise through a TIC agreement -- and some alternative solutions to those problems.


What is Tenant In Common Real Estate Ownership?
In a TIC agreement, two or more investors purchase fractional shares of commercial properties that typically would be beyond their investment threshold as solo investors. One reason why investors choose tenants in common 1031 exchanges is because TIC co-owners can hold unequal shares of an asset. Investors can re-invest the exact amount of funds generated from the sale of their relinquished assets to satisfy the "like-kind" requirement of the exchange process.
There can be up to 35 individual investors in a tenancy in common, which lowers minimum investment thresholds so exchangers can put their sale proceeds into multiple TIC properties. This allows exchangers to craft a diversified re-investment strategy with multiple assets in different geographical regions, an essential element of a well-diversified real estate portfolio.
In a TIC, co-owners share pro-rata fiscal responsibility for the asset, although each tenant has an equal right to occupy and use the entire property. Any distributions generated from the property also are disseminated on a pro-rata basis.
Other potential advantages of tenant in common investment opportunities include:
Passive monthly income
Asset appreciation
1031 exchange eligibility on exit
Tenancy in common investments aren't without potential pitfalls, however. A major Achilles heel of TIC investments is the lack of investor control -- all major operating decisions regarding the asset must be made unanimously among all the owners. It might be possible to get a small handful of owners on the same page; however, it could be extremely onerous with a dozen or more owners with varying investment goals and objectives. And since each co-owner is a co-borrower for the property, it could be difficult to obtain financing for the asset as well.


DSTs: A 1031-Exchange Eligible Alternative for Fractional Real Estate Investments
The potential red flags with TICs are one reason why many 1031 exchange investors prefer Delaware Statutory Trusts when they want to re-invest sale proceeds from a relinquished asset. Like a tenancy in common, a DST allows investors to purchase fractional shares of commercial real estate to satisfy a 1031 exchange. However, DSTs are passive investments that are professionally managed by a third party -- investors never have to worry about ownership agreements that could potentially impact their asset's performance. Another significant difference is the financing structure. Unlike a TIC, investors in a DST don't have to arrange financing -- the sponsor secures any debt obligations prior to offering.
Tenants in common is an investment structure favored by many, while others prefer Delaware Statutory Trusts. Both are 1031-exchange-eligible tools real estate investors use to defer capital gains taxes and potentially preserve and build wealth.


This material is for general information and educational purposes only. Information is based on data gathered from what we believe are reliable sources. It is not guaranteed as to accuracy, does not purport to be complete and is not intended to be used as a primary basis for investment decisions. It should also not be construed as advice meeting the particular investment needs of any investor. Consult with your tax advisor regarding your individual circumstances.