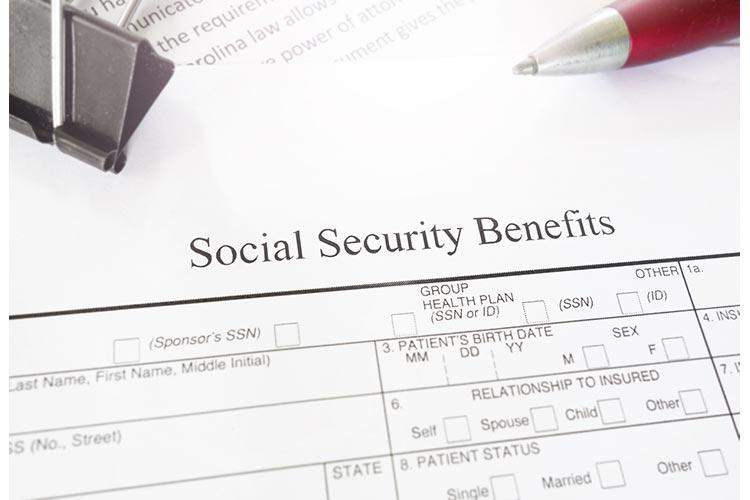 Millions of Americans receive benefits from Social Security every year. These benefits include financial assistance and medical care and are integral to maintaining a comfortable standard of living for retirees over age 62.

There are financial requirements you must meet to qualify for Social Security benefits. If you are considering selling an investment property in a 1031 exchange, you may wonder if it will affect your Social Security benefits. To answer this question, it is helpful to look at the various elements of the Social Security program and what disqualifies you from receiving benefits.

What Is Social Security?
The Social Security Program (SS) began in 1935 and provides assistance to those who are retired or living with disabilities, wounded veterans, and surviving family members of SS beneficiaries. Approximately 64 million people receive SS benefits, including medical care and financial assistance.



Who Qualifies for SS Benefits?
According to SSA.gov, you may qualify for SS benefits if you:

● Are 62 years or older, blind, or disabled
● Have enough work credits to be insured
● Are a U.S. citizen or lawfully present alien
● Are the spouse or child of a person who qualifies for SS benefits (specific restrictions apply)

To estimate your SS benefits, you can use the Social Security Administration's (SSA) Benefits Calculator to get a rough idea of the amount you can receive. If you want to know exactly what benefits you qualify for, it is best to speak directly with the SSA.


Social Security Disqualification
Although many scenarios might disqualify you from receiving SS, here are the top reasons you may be ineligible for benefits:

● Insufficient amount of work credits
● You are a legal immigrant who hasn't earned at least 6 U.S. work credits
● You worked for a government job that didn't pay into SS
● You avoided paying taxes
● You refuse to cooperate with the SSA
● Your income is too high


Does Selling My Investment Property Affect My SS Benefits?

The question of whether your SS benefits are affected by selling investment property depends on how you handle the sale.

If you sell your property for cash, your benefits may be affected because you will have to deal with capital gains taxes. Earning restrictions on SS benefits do not apply to money earned on the sale of an investment property, so in that sense, your benefits remain unaffected. However, your SS benefits may be taxed; therefore, the capital gains you earn might cause you to pay more in Medicare premiums.

One solution is to opt for a 1031 Exchange on your investment property. This type of investing essentially swaps your property for another like-kind property to defer capital gains. This means you don't pay taxes and your SS benefits remain unchanged. Whether you use a 1031 as part of your estate planning strategy or to diversify your investments, it is a good option to avoid interference with your SS benefits.


The Bottom Line
The answer as to whether your SS benefits will be affected by the sale of your investment property relies on what type of benefits you receive and how you handle the sale of your property. A 1031 Exchange may prevent your SS benefits from being affected by the sale of your investment property.
This material is for general information and educational purposes only. Information is based on data gathered from what we believe are reliable sources. It is not guaranteed as to accuracy, does not purport to be complete and is not intended to be used as a primary basis for investment decisions. It should also not be construed as advice meeting the particular investment needs of any investor. Realized does not provide tax or legal advice. This material is not a substitute for seeking the advice of a qualified professional for your individual situation. Diversification does not guarantee a profit or protect against a loss in a declining market. It is a method used to help manage investment risk. Costs associated with a 1031 transaction may impact investor's returns and may outweigh the tax benefits. Not associated with or endorsed by the Social Security Administration or any other government agency.