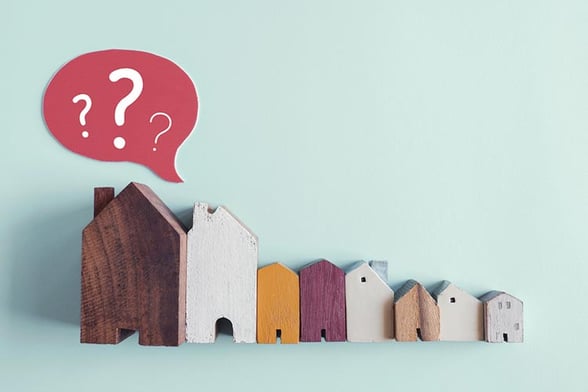 While you mainly hear about opportunity zone investments for businesses, some investors wonder if they can use investments in Qualified Opportunity Zones (QOZs) for housing. The answer, with stipulations, is yes, but the housing must meet specific requirements to qualify.

Opportunity zones were established in 2017 under the Tax Cuts and Jobs Act to boost the real estate in certain areas of the United States. Investors can purchase real estate in these designated zones through Qualified Opportunity Funds (QOFs). Investments can be for many types of real estate including commercial, multi-family, or single-family housing, under certain conditions.

What Is an Opportunity Zone?
Opportunity zones are qualified using census data and through referrals from state governors and approval from the U.S. Department of the Treasury. There are currently over 8,700 QOZs in the United States. They are usually low-income areas.

The program allows investors the potential to defer capital gains taxes for investing funds into designated zones. There are additional tax incentives the longer the investment is held. For example, there is a reduction in cost basis for holding the investment for five, seven, and ten-years.


Buying Housing in an Opportunity Zone
It is possible to invest in housing through a QOF. This can include buying vacant properties and bringing them up to livable standards or constructing new apartment buildings, senior living, or low-income housing, among others.

For instance, if the QOF purchased an existing building, they must substantially improve it for the building to qualify as a QOF. For example, a QOF cannot purchase an existing apartment building and rent the units without making significant improvements over 30-months from the date they acquired the property. The cost of improvements must total more than the purchase price of the property.

In addition, as discussed above, additional tax incentives are realized when holding the investment for a minimum of five years, making QOZ investing in housing a long-term strategy.

Overall, QOZ investments are long-term investments in low-income areas. Housing purchased or built in these zones as investments require a vast amount of due diligence and input from experienced investors or advisors.

This material is for general information and educational purposes only. Information is based on data gathered from what we believe are reliable sources. It is not guaranteed as to accuracy, does not purport to be complete and is not intended to be used as a primary basis for investment decisions. The income stream and depreciation schedule for any investment property may affect the property owner's income bracket and/or tax status. An unfavorable tax ruling may cancel deferral of capital gains and result in immediate tax liabilities. Costs associated with a real estate transaction may impact investor's returns and may outweigh the tax benefits. All real estate investments have the potential to lose value during the life of the investment.