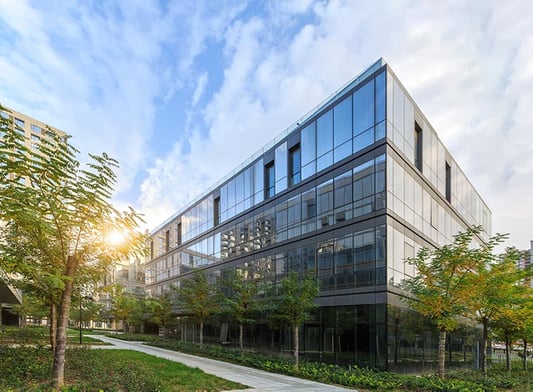 As a real estate investor, you have numerous options for where to direct your investment spending. You may focus on residential real estate, including individual properties or multi-family dwellings (which are considered commercial assets), or you may prefer other sectors like hospitality, retail, or office. If you are evaluating condominiums as an investment, you may find that the property type fits into your strategy.


What's The Difference Between a Condo And a Townhouse?
Both condos and townhouses are multi-family properties that are built in groups and may share walls. It is not unusual for new entrants into residential real estate to start by buying one of these properties. With a condo, the owner of the individual unit owns just the interior, while the Homeowners Association (HOA) owns the exterior walls, plus any communal areas like clubhouses and pools, as well as front and back grass areas. In contrast, the owner of a townhouse owns both the interior and exterior.
Condos typically have more amenities than townhouse properties, and the HOA Fees may be higher as a result. The HOA assesses fees for condominium developments to pay for maintenance and improvements of the common areas and features such as elevators, roofs, and amenities. The costs can range from a few hundred dollars a month to thousands.


How Does a Condo Compare As An Investment With a Single-Family Home?
From a financial perspective, there are pluses and minuses to the comparison. It will typically be less expensive to buy a condo (whether as your primary residence or as an investment property) than a traditional single-family home. The cost of building multi-family housing enjoys the advantage of efficiency and economy of scale to hold the price down. This difference could make it easier for you to invest in a condo.
On the downside, the rental income will likely be correspondingly lower. One key advantage is that the HOA assumes some of the maintenance and repair responsibility. As a condo landlord, you won't have to worry about replacing the roof or keeping up the landscaping or a pool (if there is one). The HOA also manages outdoor painting, upkeep, and other exterior repairs. The presence of an HOA also helps keep the condo community held to a high standard. The association's covenants will limit certain activities and cosmetic changes, helping to maintain a standard appearance.


Will a Condo Increase In Value?
Real estate investments, including condos, often increase in value. But all real estate investments can lose value, and each investor should determine their risk appetite and tolerance. The prospective investor should carefully evaluate the potential return on investment before buying any property, but there are no guaranteed results.
The effectiveness of the HOA may be a significant factor in the long-term success of the condo development, and the individual investor may not be able to influence this. The investor can consider the history of the HOA management in evaluating the investment potential and look for one that is well run and has a successful track record with financial responsibility.


This material is for general information and educational purposes only. Information is based on data gathered from what we believe are reliable sources. It is not guaranteed as to accuracy, does not purport to be complete and is not intended to be used as a primary basis for investment decisions. All real estate investments have the potential to lose value during the life of the investment. All financed real estate investments have the potential for foreclosure. Real Estate investments that depend on tenants for their revenue may suffer adverse consequences as a result of any financial difficulties, bankruptcy or insolvency of their tenants.