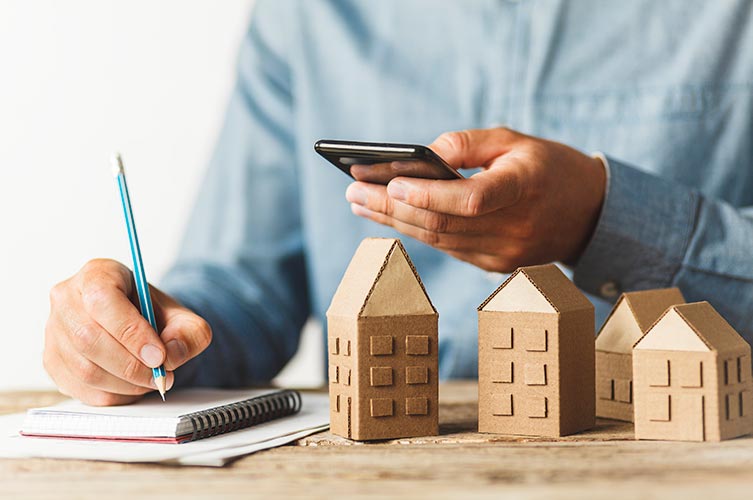 A triple net lease (NNN) consists of three nets — taxes, insurance, and maintenance. The tenant pays for all three. The landlord is responsible for capital expenditures related to structural issues of the property. The landlord may also have to prep the space for a new tenant.
Tenants pay taxes, insurance, and maintenance directly. This removes the administrative burden from the landlord.
NNNs are long-term leases, usually at least five years and some going into 40-60 years with options. During this period, there may be rent increases — perhaps every five years. Periodic incremental lease increases are not unusual but dependent on the lease contract.
Why would a tenant basically pay everything in a lease? In a NNN, the tenant's base rent is lower than that of a gross lease. If maintenance on the property is low, this will certainly benefit the tenant as their overall expenses (including rent payment) can be lower than comparable properties.
Additionally, some businesses don't want to be involved in buying real estate. Real estate is not how they make money. A NNN provides a low base rent without a large outlay of cash to purchase real estate.
NNNs tend to attract high credit tenants. These include Walgreens, Autozone, and Starbucks. These well-known, national brands aren't the only tenants that take out NNNs. Some are smaller companies that might be regional or local. A national company may trade at a lower cap rate and a higher price than a regional or local company. Of course, there are exceptions. In-N-Out Burger and El Pollo Loco are regional but trade at low cap rates.
Companies like McDonald's are also NNN tenants. Although McDonald's is a franchise, McDonald's corporation guarantees the lease.
There are several advantages to owning a NNN property, which we'll discuss in the next section.


Advantages Of A NNN
Potential Consistent Cash Flow. A NNN has the potential to produce consistent cash flow, especially if the tenant is high credit. If that's the case, then the NNN should reliably produce regular payments. For the landlord, after paying any mortgage and setting aside funds for potential structural capex, they have pure monthly cash flow.
Low Turnover. NNNs are long-term leases, which means that you don't have to constantly find tenants to fill vacancies. As mentioned above, NNNs are often at least five-year leases.
Upfront Payment. For larger high credit tenants, such as Starbucks, it's possible to receive the full lease payment upfront. This means receiving five years worth of lease payments at once.
More Passive Than Other Lease Types. Because the landlord is relieved of management responsibilities, doesn't have to deal with evictions, and has low turnover, many of the tasks that other landlords must deal with are absent in a NNN. This includes administrative responsibilities related to management tasks.
However, NNNs shouldn't be confused with passive income. The landlord is still responsible for any structural issues, and there are still minor administrative responsibilities such as paying income taxes.
Even if a tenant breaks their lease and you're left with a vacancy, if you have amazing real estate (i.e., high-demand), it can be easier to find another tenant. In some areas, there are moratoriums on specific business types. For example, Los Angeles has a moratorium on fast-food restaurants, making existing locations valuable.


What Can Go Wrong?
Just as there are many advantages to NNNs, those have to be weighed against the disadvantages.
Tenant Vulnerability. When a tenant leaves, the building is 100% vacant, resulting in zero cash flow. Of course, this won't happen suddenly as the landlord will be aware of the tenant's lease-end. Still, there will be no cash flow until that space is filled.
A more adverse scenario is when a tenant breaks a lease. Leases can be broken without warning, such as when a tenant files for bankruptcy. When a tenant is not financially able to meet the lease terms, there's little chance of negotiating or reaching a settlement.
Preparing For New Tenant. For some landlords, they'll have to prepare the building for the next tenant. These preparations are a capital cost for the landlord.
Can't Take Advantage Of A Hot Market. If rents are going up on surrounding properties because the market is hot, there isn't a way for the landlord to take advantage of it. This creates a limitation on any upside.
Tenant Abuse. Tenants are responsible for taking care of the building. But not all tenants may adhere to this responsibility. Some may not take care of the property as they should. If the landlord isn't doing regular inspections, he may find that a major repair is required after a few months.
This scenario can spiral down further when the tenant says he can't afford the repairs. Now the landlord must get involved legally, incurring additional legal costs and repairs. Besides financial costs, the landlord's administrative responsibilities will increase.


Is A NNN A Good Investment?
The potential for a NNN investment to work out favorably is generally composed of knowing the condition of the property and its history, along with putting together solid lease terms. From there, it becomes a personal preference. We've outlined the advantages and disadvantages of a NNN. One has to decide if the advantages outweigh the disadvantages.
If an area has had fairly stable rent and property values and neither are expected to increase much in the coming years, a NNN can make sense. With a high credit client, NNNs can produce a robust stream of income for years to come.


This material is for general information and educational purposes only. Information is based on data gathered from what we believe are reliable sources. It is not guaranteed as to accuracy, does not purport to be complete and is not intended to be used as a primary basis for investment decisions.
Diversification does not guarantee a profit or protect against a loss in a declining market. It is a method used to help manage investment risk.