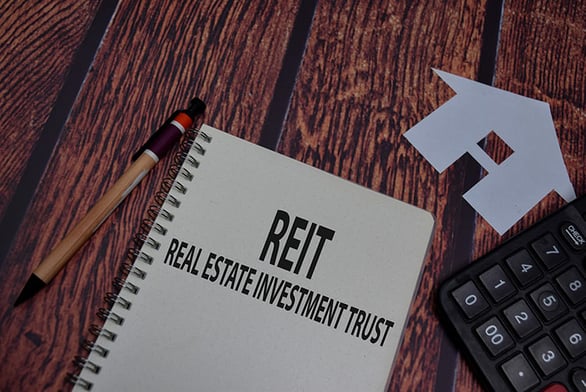 Real estate investment trusts, also known as REITs, are a tool for real estate investors seeking to earn passive income. REITs allow investors to pool their money to own shares in a real estate investment. Ultimately, many REITs can be purchased the same way that stocks are purchased on the New York Stock Exchange. While most REITs are publicly traded, and thus regulated by the SEC, there are also private REITs. Understanding how private REITs work, how they are governed, and the potential benefits associated with investing in them can help you make an educated decision about whether or not private REITs are something to consider adding to your investment portfolio.


What Are Private REITs?
Private REITs are a form of real estate investment trust that are not traded on a national stock exchange. Publicly traded REITs can be purchased through a broker and are subject to the governance of the SEC. Conversely, since private REITs are not open to public exchange, they are not governed by the SEC. Instead, private REITS, which you may also hear called private placement REITs, are exempt from SEC registration under Regulation D of the Securities Act that was signed into law in 1993.


How Do Private REITs Work?
The general premise of a private REIT works the same as a publicly traded REIT. A trust company gathers money from investors, who then receive shares in the investment properties that the trust company owns. Quarterly dividends are then issued to investors in the same way that traditional stocks work.
It's important to note that only certain investors are legally allowed to invest in private REITs. Since these REITs are not governed by the SEC, only accredited investors are allowed to invest in them.
If you meet the requirements of being an accredited investor, you invest in a private REIT the same way that you invest in a traditional REIT. The trust company sells shares in the REIT, and you simply purchase the number of shares that you want.


Potential Benefits of Private REITs
Even though private REITs are not subject to the rules set forth by the SEC, thus making them a bit riskier, there are several benefits associated with investing in private REITs. Additionally, there are no daily market fluctuations that have to be dealt with when investing in a private REIT. Since private REITs generally calculate their prices only once per quarter, investors won't see daily price increases and decreases like they would with traditional REITs. Finally, private REITs are not subject to the regular financial reporting and compliance costs that publicly traded REITs are. In some cases this provides the potential to generate better risk-adjusted returns for their investors.
Private REITs may not be right for everyone. However, if you are an accredited investor who wants to invest in real estate and are seeking passive income, they can provide an option for you.

This material is for general information and educational purposes only. Information is based on data gathered from what we believe are reliable sources. It is not guaranteed as to accuracy, does not purport to be complete and is not intended to be used as a primary basis for investment decisions. It should also not be construed as advice meeting the particular investment needs of any investor.
A REIT is a security that sells like a stock on the major exchanges and invests in real estate directly, either through properties or mortgages. REITs receive special tax considerations and typically offer investors high yields, as well as a highly liquid method of investing in real estate. There are risks associated with these types of investments and include but are not limited to the following: Typically no secondary market exists for the security listed above. Potential difficulty discerning between routine interest payments and principal repayment. Redemption price of a REIT may be worth more or less than the original price paid. Value of the shares in the trust will fluctuate with the portfolio of underlying real estate. Involves risks such as refinancing in the real estate industry, interest rates, availability of mortgage funds, operating expenses, cost of insurance, lease terminations, potential economic and regulatory changes. This is neither an offer to sell nor a solicitation or an offer to buy the securities described herein. The offering is made only by the Prospectus. Private placements are high risk and illiquid investments. As with other investments, you can lose some or all of your investment. Nothing here should be interpreted to state or imply that past results are an indication of future performance nor should it be interpreted that FINRA, the SEC or any other securities regulator approves of any of these securities. Additionally, there are no warranties expressed or implied as to accuracy, completeness, or results obtained from any information provided here. Investing in private securities transactions bears risk, in part due to the following factors: there is no secondary market for the securities; there is credit risk; where there is collateral as security for the investment, its value may be impaired if it is sold. Please see the Private Placement Memorandum (PPM) for a more detailed explanation of expenses and risks. The actual amount and timing of distributions paid by programs is not guaranteed and may vary. There is no guarantee that investors will receive distributions or a return of their capital. These programs can give no assurance that it will be able to pay or maintain distributions, or that distributions will increase over time.