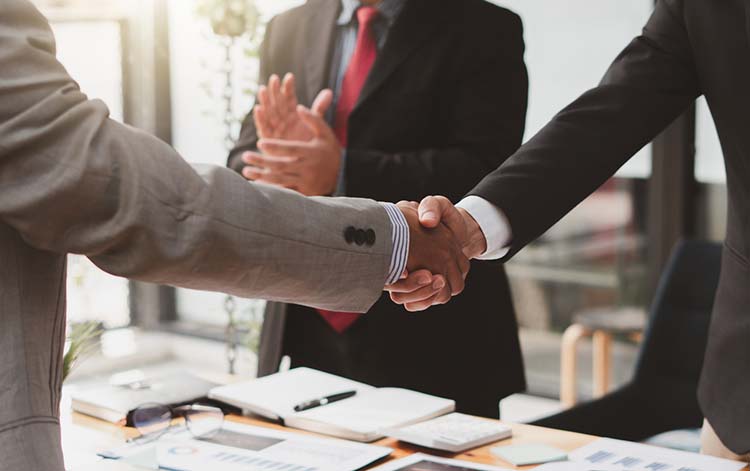 Different legal structures are used when it comes to business ownership. There are sole proprietorships, in which a single individual or entity runs the business (and pays the taxes). There are also corporations. Then there are partnerships. The basic partnership definition involves a formal arrangement by two or more entities or individuals, to manage a business and share its profits.
Beyond this basic definition, there are limited liability partnerships (which limits the liability of those involved) or general partnerships (in which individuals are responsible for business expenses and liabilities). There are also LLCs that elect to be taxed as partnerships.
But partnership structures have one thing in common. Each individual partner must complete a K-1 form when it comes to income, losses, and dividends. This is because profits and losses are passed through, ending up on each partner's tax return, according to their ownership share.
Those proceeds are taxable, but not at the partnership level. Rather, each partner pays taxes on those proceeds, based on size of share.

Explaining the Partnership Definition
One thing to know about a partnership is that, according to the IRS, it's not a separate entity like a corporation. In other words, it's considered a pass-through entity. This means that profits and losses generated by the partnership operation are passed down to each individual partner, and it's those partners that pay the taxes on profits and proceeds.
The other tax issue related to a partnership is that you, as a partner, are considered self-employed. So in addition to paying taxes on profits, you are also liable for self-employment taxes on social security and Medicare withholdings. On the positive side, partnerships do qualify for expense deductions, which can reduce the amount of profit reported to the IRS.

Understanding Schedule K-1
Now, to confuse the issue, the Schedule K-1 is typically filled out and filed as part of other IRS forms, rather than being a stand-alone form. Specifically:
Schedule K-1 of

IRS Form 1065

, U.S. Return of Partnership Income. This is filled out by partners in a business partnership.
Schedule K-1 of IRS

Form 1041

, U.S. Income Tax Return for Estates and Trusts. This is filed by beneficiaries of trusts or estates.
Schedule K-1 of IRS

IRS Form 1120S

, U.S. Income Tax Return for an S Corporation. This form is filled out and filed by S corporation owners.

A Non-Entity
While partnership distributions and what is taxed (and isn't) might seem complex, it can be boiled down to one thing. Namely, unlike C corporations, partnerships are not separate entities that pay taxes or take the hit for liabilities.
In this regard, a partnership is more a legal structure, rather than a tax strategy. As such, while partners are required to file their Schedule K-1s, they are also required to pay taxes on the distributions that pass down to them from the registered partnership.
This material is for general information and educational purposes only. Information is based on data gathered from what we believe are reliable sources. It is not guaranteed as to accuracy, does not purport to be complete and is not intended to be used as a primary basis for investment decisions. It should also not be construed as advice, meeting the particular investment needs of any investor. Realized does not provide tax or legal advice. This material is not a substitute for seeking the advice of a qualified professional for your individual situation.