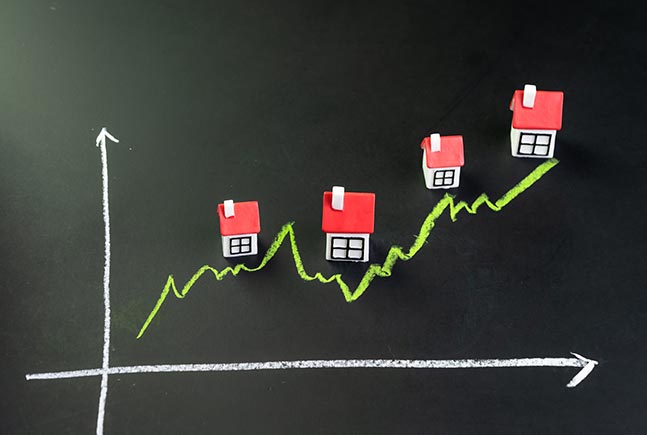 April and May's rents are down compared to the previous year but not by a wide margin. However, with uncertainty about the economy due to the pandemic, it's unclear what to expect in the coming months. Unemployment benefits can't sustain out-of-work residents indefinitely. The path forward isn't entirely clear at this point.
In this article, we'll analyze data from the National Multifamily Housing Council (NMHC). We now have comprehensive rent data for April and May. NMHC data tracks both full and partial rent payments in professionally managed apartments.
It's important to understand that while many people were out of work, many also transitioned to unemployment benefits, which in some cases paid more than their jobs. This provided a cushion for rent payments. Additionally, government stimulus checks helped keep residents financially afloat.
April Rent Numbers
Year-over-year (YoY) numbers for April were 95.9% paid in 2019 compared to 91.7% in 2020, a 4.2% change. Factoring in the widespread economic devastation, that's a positive performance metric. Out of 11.5 million units surveyed, most tenants did pay some portion of their April rent.
Many landlords did elect to waive late fees for April. In fact, landlords are using a number of alternative payment arrangements including:
Waiving fees for rent paid by credit card
Rent deferments
Flexible payment plans
These alternatives helped support rent payments for April. Otherwise, we could have seen lower numbers. An April 8 report from Zego found that credit card usage for rent payments was up 30% in the first week of April.
NMHC did point out that consumers who are paying rent by credit card are increasing their personal debt. At some point, they'll have to begin making credit card payments, which will have inflated because of interest. As personal debt increases, it will create problems for future rent payments, especially if credit card limits are maxed out.
A 2019 Federal Reserve report also found that many adults would have a difficult time with a $400 emergency. Landlords who are expecting a lump-sum payment, which will likely be more than $400 at the end of a deferment period, may be sorely disappointed when tenants are unable to pay.
May Rent Numbers
The U.S. Census Bureau has created a weekly survey called the Household Pulse Survey. It collects data in real-time about the sentiment of renters. Rent payments were up in May (93.3%) compared to April (91.7%), according to RentTracker. However, over one-third of the Household Pulse Survey respondents said they have no or only slight confidence in the ability to pay rent next month — including one-half of the respondents who have lost employment income.
April and May might prove to be anomalies. The CARES Act stimulus runs out in July, which will likely be a better test of the rental market's resilience. Without further government assistance, landlords are likely to face a difficult summer.
The Next Few Months
Uncertainty going forward is driven by health concerns related to COVID-19, particularly any second wave. While vaccines are under development, we do not know when a viable vaccine will be available to the public. It's unknown how much of the economy will successfully open and send people back to work. Government policy is also very dynamic.
Landlords can try to avoid problems due to a lack of rent payments by working directly with their lenders and communicating with them about their current situation. Ultimately, it looks as though another round of government stimulus is a requirement rather than an option.
This material is for general information and educational purposes only. Information is based on data gathered from what we believe are reliable sources. It is not guaranteed as to accuracy, does not purport to be complete and is not intended to be used as a primary basis for investment decisions.