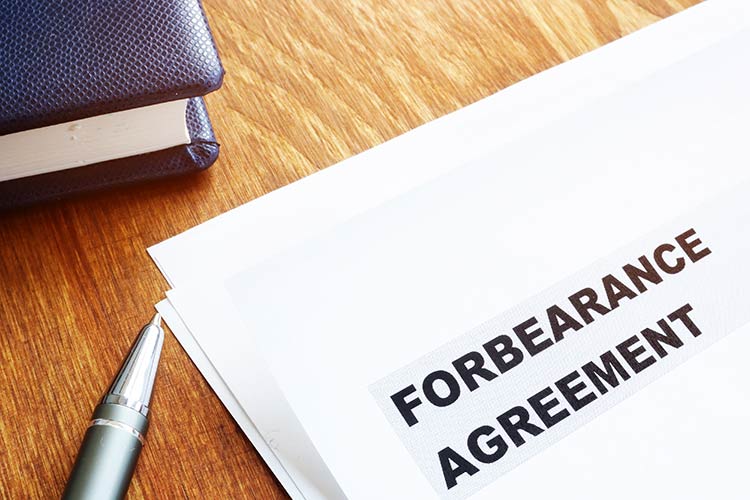 Commercial landlords and tenants are being forced to come up with solutions to a decrease in lease payments on the fly. Traditional lease contracts don't exactly cover what to do when a pandemic and total economic shutdown hit at the same time. Of course, no one would have planned for such a very far out tail risk scenario. But here we are.
Ensuring that short-term tactics don't derail long-term strategies is critical. Forbearance negotiations are well underway at this point, but there isn't a clear roadmap for how to proceed. If the tenant is able to pay rent, the landlord is fine, which means the lender is fine. That's the best-case scenario. However, some tenants are not able to pay any rent, while others can pay some. The government's relief stimulus is helping to offset these shortfalls, which is more or less keeping the system from collapsing.
Although other forms of relief are available, such as allowing banks to modify loan terms, processing requests for relief have overwhelmed lenders. This means tenants in need of relief may not receive it right away. That has a cascading effect as it puts pressure on the landlord, which in turn pressures the lender. The good news is that as of May, lenders are not as far behind in processing relief requests.


The Cascading Chain Of Forbearance
What any forbearance looks like depends on the type of organizations and regulations a lender finds itself under. Banks are regulated by the FDIC, which relaxed some of its loan regulations due to government stimulus efforts. This, in turn, allowed banks to accept interest-only payments from borrowers for three to six months. Such term modifications were not across the board, though, as it was up to each bank to participate in such leniency, with some choosing not too.
Once banks began working with lenders, commercial mortgage companies began working with lenders as well. For April, multifamily rental receipts were an upside surprise. As government stimulus programs have started to end throughout July and depending on job growth, the coming months will be very telling. Unfortunately for CMBS participants, they are not able to make concessions for lenders because of their structure. Life companies are another group that has missed out on stimulus from the government. They are regulated by the National Association of Insurance Commissioners (NAIC) and their state of origination. This has left life companies to figure out on their own how best to accommodate lenders through loan modification services. Some have taken the reins and streamlined the relief review process while others are still trying to figure out how to evaluate the vulnerabilities of their portfolios.


Knowing How To Ask For Forbearance Makes A Big Difference
Asking for forbearance is more than a borrower just saying they need relief. Lenders will want to know the specific details as to why the borrower is requesting a forbearance. Some of the questions to consider are:
How many tenants are paying full, partial, and not at all?
Are your tenants essential workers?
Have you received any other relief?
What do your future cash flows look like?
How are your property management operations?
Once a borrower knows exactly how and why their property is being impacted, a lender can work with the borrower on a forbearance request. Keep in mind that the more a borrower asks for in forbearance, the more evidence they'll need about the issues their property is facing.
Borrowers will need a lot of flexibility to negotiate payment arrangements with tenants. This means leaving lenders out of most conversations. Conditions can spiral downward fairly fast for tenants who have no income and safety net. Trying to involve the borrower in every conversation with the tenant will likely lead to unnecessary complications and will almost certainly lose the critical element of time. Therefore, lenders will need to be ok with allowing borrowers to modify lease agreements with tenants.
Borrowers will be looking at mainly short-term payment modifications. To get through this period, borrowers may focus on a short-term payment reserve account. Various short-term payment options include pushing payments to the end of the loan, interest-only payments for a few months, or even re-amortizing the loan if a large portion has already been paid down.
For borrowers seeking deference, this is likely to be the least successful option. In a deference, the borrower requests a gap of non-payments for some set period of time. This gap of time is added to the back end of the loan. For lenders, it is a risky option. They'll want to see how the borrower plans to bring the property cash flow back into viability during the deference period. The borrower will also need to show that they can begin regular payments at the end of the deference and that there is a clear path to loan payoff.
We'd like to reiterate that it will be difficult for borrowers to get forbearance and especially deference requests approved, depending on the specific ask. Borrowers who expect tenant payments to decrease based on surrounding properties or from conversations with tenants won't be enough — they will need detailed documentation backing up their claims.
This material is for general information and educational purposes only. Information is based on data gathered from what we believe are reliable sources. It is not guaranteed as to accuracy, does not purport to be complete and is not intended to be used as a primary basis for investment decisions.
---
Manage risk and help maximize opportunity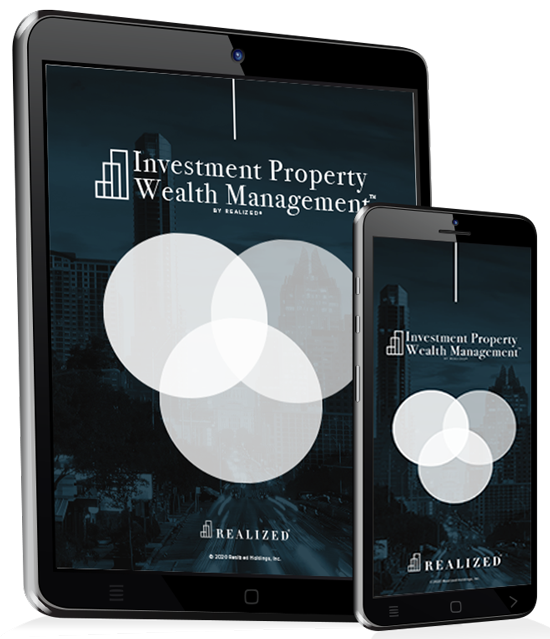 Download the eBook