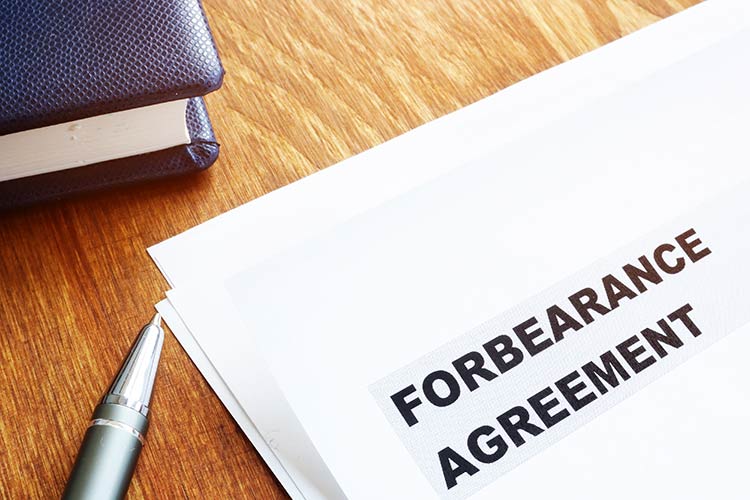 As the investment community continues to find our way through the ever-changing labyrinth of conditions that comprise the commercial property environment, navigating forbearance as a landlord, investor, or tenant remains fluid, even chaotic. Tenants are doing their best, as are owners, and financial institutions and investors respond to requests with the available information at the time.
While there is no doubt that the economic problems caused by the Covid-19 pandemic have brought widespread trauma to commercial property investments, the damage has not been universally sharp or sustained. The Mortgage Banker's Association reported that delinquencies for mortgages on retail and hotel properties spiked in April and May, as expected. But according to the MBA's V.P. of Commercial Real Estate Research, Jamie Woodwell, while loans in retail and hotel properties remain high (slightly less so for hotel properties), the majority of other types of commercial real estate loans (including health care, multifamily, and industrial) are performing well.
Indeed, the MBA's Commercial Real Estate Finance Loan Performance Survey noted that overall, the influx of newly delinquent loans in September is 75% lower than the rate coming in during April. 22.1% of loans backed by lodging properties were late in September (down from 23.5% in August), and 13.3% of retail loans were overdue, down from 15.0% in August. Other property types showed modest and still improving delinquencies:
Health care loans at 4.4% delinquent, down from 4.7%.
Industrial sector loans at 2.7%, down from 3.4%.
Office space at 2.1% delinquent, reduced from 2.4% in August.
Multifamily properties showing 1.7%, down from 1.9% in August.
But for CMBS loans, the damage has been more significant. As with the Global Financial Crisis, when delinquencies on conduit loans were higher than in other areas, commercial mortgage-backed securities have been hit hard. The overall delinquency rate for CMBS loans in Q2 (reported by Moody's Analytics) was 5.5%. By far, hotel property loans were the worst-performing, with delinquency at 12.7%, followed by retail at 7.7%. Industrial was the healthiest, with 1.7% overdue.
The CMBS arena is rigorously structured to protect the integrity of bonds as an investment, limiting the ability of issuers to respond to market conditions with modifications. CMBS loans have to go through a special servicer to be considered for a loan modification, even a payment deferment. Moody's Analytics points out that modification generally lags delinquency in the CMBS market. An example of this is the 2011 delinquency peak in 2011 which was followed several quarters later by the high mark of modifications.
On the agency side, Freddie Mac and Fannie Mae were prompt in implementing forbearance responses to the Covid-19 pandemic crisis, allowing multi-family borrowers to defer payments. They have a combined forbearance rate of 1.7%, based on the unpaid balance. Freddie reported in September that the number of loans in forbearance was decreasing and that most loans in the program were successfully making payments.
Reporting lags for U.S. life insurers, compared to FDIC banks and the other holders. Fitch Ratings expects higher losses related to the pandemic to begin to show in Q3 results but expects that the losses will ultimately be higher than those endured during the Global Financial Crisis, due to the severity of the situation and an anticipated slower recovery. Fitch reports that U.S. life insurance companies so far have granted relief on 9% of unpaid balances for commercial real estate mortgages held. Retail and hotel borrowers were the largest sectors impacted, at 52% and 26%, respectively.


This material is for general information and educational purposes only. Information is based on data gathered from what we believe are reliable sources. It is not guaranteed as to accuracy, does not purport to be complete and is not intended to be used as a primary basis for investment decisions.