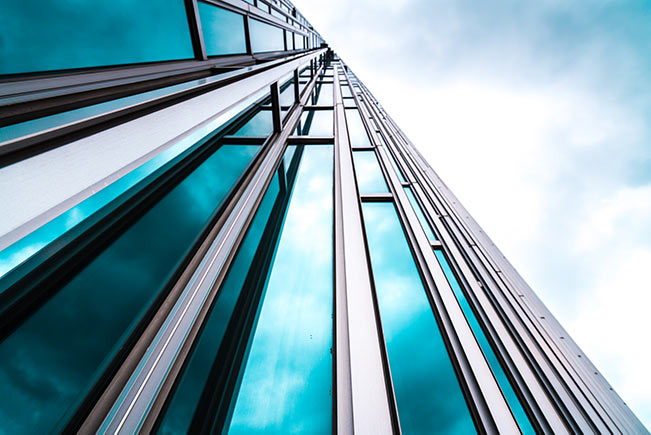 Successfully executing a 1031 exchange requires thorough planning. The keyword here is planning — you've identified at least one property before closing on the relinquished property, and now you are wondering what happens after closing. In this article, we'll describe the different events that occur after closing, along with a few important steps to keep an eye on.


Deferment Of Capital Gains And Depreciation Recapture
Two tax benefits of a 1031 exchange are the deferment of capital gains and depreciation recapture. Capital gains from the sale of the relinquished property can be deferred. Rather than paying taxes on those gains, they are deferred until the replacement property is relinquished. Although there are still methods that can be used at that time, such as another 1031 exchange.
Depreciation expense taken while the asset was held must be recaptured once it is sold — a process called depreciation recapture. Depreciation recapture can create a significant tax bill and, in some cases, it can be higher than the capital gains tax bill. Recaptured depreciation is also taxed at the higher rate of 25%, compared to the maximum of 20% for long-term capital gains.
As an example, let's say you owe taxes on a $500,000 capital gain, of which $250,000 is attributable to depreciation expense while holding an asset (as you may know, depreciation lowers your adjusted tax basis). You'll pay 25% in taxes on the $250,000 through depreciation recapture once the asset is sold. This means $62,500 will be owed in depreciation recapture taxes, while $50,000 will be due on the rest of the gain. With a 1031 exchange, you are able to defer both of these tax liabilities.
With depreciation recapture, you were able to reduce taxable income through an annual depreciation expense. Once the property is sold, however, the IRS comes in and recoups some of that depreciation, taking back some of the taxes that you didn't pay due to depreciation.


Following The Guidelines Are The Key To Success
There are a few essential rules and timelines that must be followed to help ensure a smooth 1031 exchange process. One is that the entity selling the relinquished property must be the same entity that is acquiring the replacement property. In other words, if an LLC is selling the relinquished property, the same LLC must acquire the new property. This extends to individual property owners as well, not just partnerships and corporations.
The replacement property must also be a "like-kind" property. Generally speaking, any type of investment property could be considered "like-kind". Further, the "like-kind" property must be of equal or greater value to defer all of the taxes on the capital gain.
There are two timeframes to be aware of — 45 and 180 days. Once the property has been relinquished, you have 45 days to identify the replacement property. You can identify up to three replacement properties, follow the 200% rule, or 95% rule. Also, you have 180 days to close on the replacement property. That's 180 days starting from the date the property has been relinquished.
It's also important to avoid receiving actual or constructive receipt of funds at closing. An actual receipt means the taxpayer has the check from closing in-hand. A constructive receipt means money is credited to the taxpayer's account, set apart for the taxpayer's use, or otherwise made available to the taxpayer. The next section discusses what should happen to funds from closing on the relinquished property. Both actual or constructive receipts are treated as a taxable sale by the IRS, which means a 1031 exchange will not be possible.

Executing A 1031 Exchange After Closing
Starting off with a 1031 exchange qualified intermediary (QI) can avoid problems with actual or constructive receipts. The QI will establish a qualified escrow account for funds from the relinquished property's closing. These are the same funds that will eventually be used to acquire the replacement property. Using the escrow account means the funds are never in your possession.
Whoever you choose for a QI, keep in mind that they cannot be a disqualified person, which includes family member, employee, financial connection, or agent of the taxpayer. Also, check that your QI has a QI-EIN (Employer Identification Number).
There are certain restrictions placed on funds in the escrow account, such as limiting taxpayer access to the funds. IRS Section 1.1031(k)-1(g)(6), also called "Lender Issues and the (g)(6) Provisions", states that the taxpayer can't receive, pledge, or borrow against funds. These restrictions help to avoid potential issues that can derail the 1031 exchange.
Working with a QI can help you avoid the above potential issues. A reputable QI can ensure that your 1031 exchange goes smoothly.
If you were wondering, "how to find a Qualified Intermediary near me?" give us a call at 512.871.0315.


This material is for general information and educational purposes only. Information is based on data gathered from what we believe are reliable sources. It is not guaranteed as to accuracy, does not purport to be complete and is not intended to be used as a primary basis for investment decisions.
Realized does not offer legal or tax advice. As such, this information should not be used as a substitute for consultation with professional accounting, tax, legal or other competent advisers. Before making any decision or taking any action, you should consult with a qualified professional.