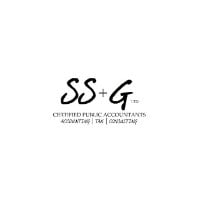 Schuman, Simon & Grodechi, Ltd.
http://www.ssgltd.com/
Yale Simon ygs@ssgltd.com

626 West Jackson Boulevard, Suite 550
Chicago, Illinois 60661
Schuman, Simon & Grodechi, Ltd.
Our firm was founded in 1923 by the late Irwin Newman. In 1956, he merged his practice with that of Mr. Alvin W. Schuman, an Attorney and Certified Public Accountant. Yale G. Simon became a principal of the firm in 1966, James P. Grodecki in 1979, Harvey A. Redfern in 1989, Richard W. Reed in 2000, Kenneth J. McKee in 2004 and Kevin J. Havey in 2012. We are members of the American Institute of Certified Public Accountants, the Illinois Society of Certified Public Accountants and the Private Companies Practice Section of the AICPA.