Jordan Leve
Real Estate Analyst
Do, or do not. There is no try.
Yoda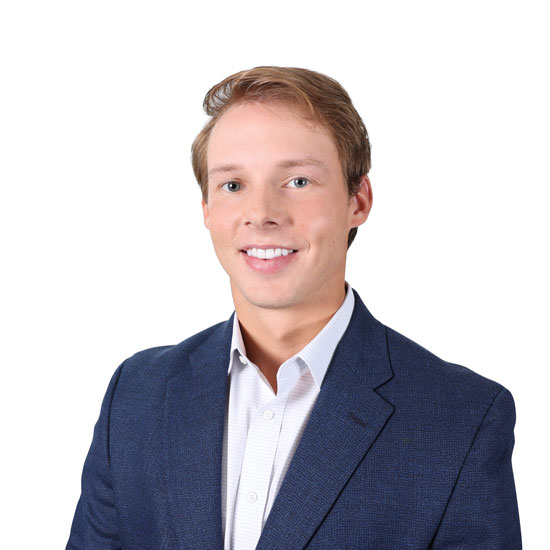 ---
Meet Jordan
As a Real Estate Analyst on the research team, Jordan focuses on modeling, underwriting, and conducting due diligence on potential investments and products for our clients.
Prior to his start with Realized, Jordan attended Texas Christian University where he graduated Magna Cum Laude with a degree in Finance and Real Estate. During his time as a Horned Frog, Jordan had varied internship experience in both low-income housing tax credit underwriting with Advantage Capitol, and residential real estate research with Keller Williams.
In his free time, he enjoys playing a round of golf, going to the gym after work, and spending time with his family and friends.
Fun Facts About Jordan
When Jordan was twelve, he saved the life of a stranded swimmer when he was canoeing in lake Placid, NY.
Growth
My favorite Realized value is Growth. I am a firm believer in staying disciplined to hard work and staying curios in any situation as life is about learning.